The main content area of a track's home page (see below) displays widgets that automatically populate the most recent discussion posts, upcoming live sessions, and uploaded session recordings (and other resources) associated to the track. These widgets make the home page a great place to easily keep up with any new activity in a track.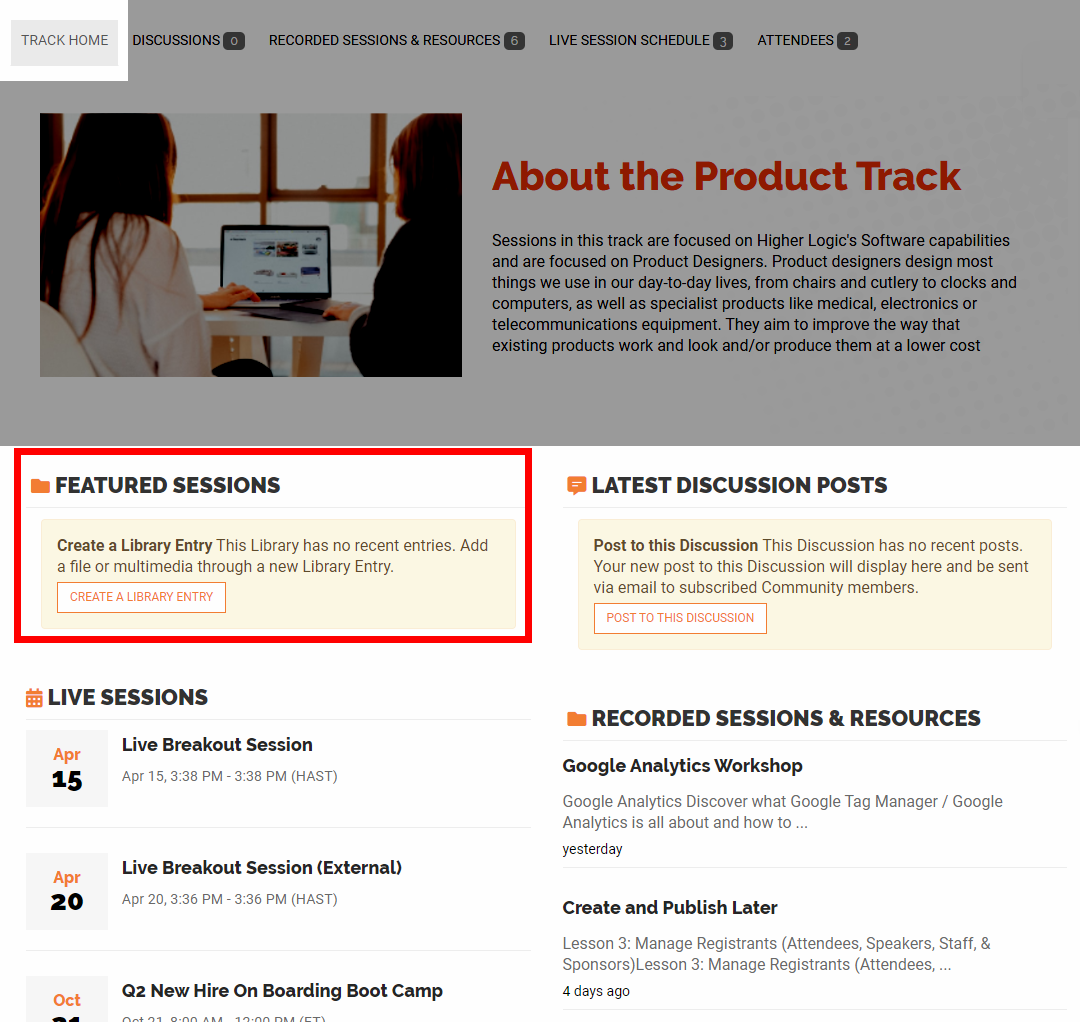 Featured sessions
You'll also notice an area for FEATURED SESSIONS. You do not add a featured session by clicking the CREATE A LIBRARY ENTRY button; instead, you simply flag an existing session you've created as a Featured session.
For any event, there are likely sessions you want to promote or highlight, so let's learn how to add a session to this area.
From a track's Home page, click the RECORDED SESSIONS & RESOURCES tab.
Locate and access (click its title) the session you want to feature.

TIP: If there are a lot of sessions, use the following two menus above the list to sort/filter them:


On the right side of the session home page, click Actions > Pin entry to top.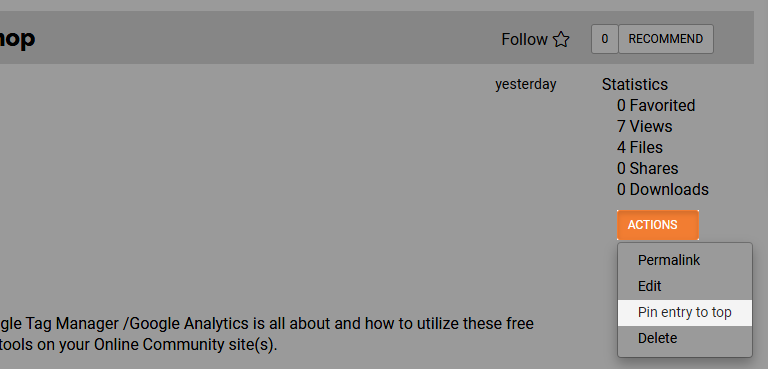 Back on the track's Home page, you'll find your pinned session is now displayed in the FEATURED SESSIONS widget. You can repeat this process to feature any additional sessions you need.