At the top left of your Home page is where your organization's logo displays: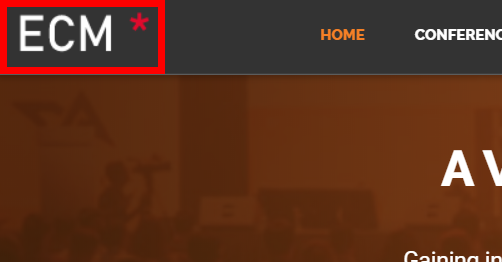 Let's take a look at how to update your site logo, in case the need ever arises.
NOTE: The maximum file size is 5 MB per file.

File extensions allowed: .jpg, .png, .gif, .jpeg, .ico, .jpe

The maximum image size is 250 x 150px. Larger images will be scaled to fit this size.
Watch the video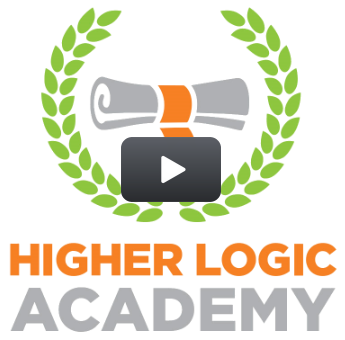 Steps
In the Admin Toolbar, click Site Options > Site Setup.
TIP: Right click and open this page in a new tab so you can quickly switch back to your Home page to check your work.

Click the Images tab.
The current logo image is displayed at the top. Click Choose to open the image manager.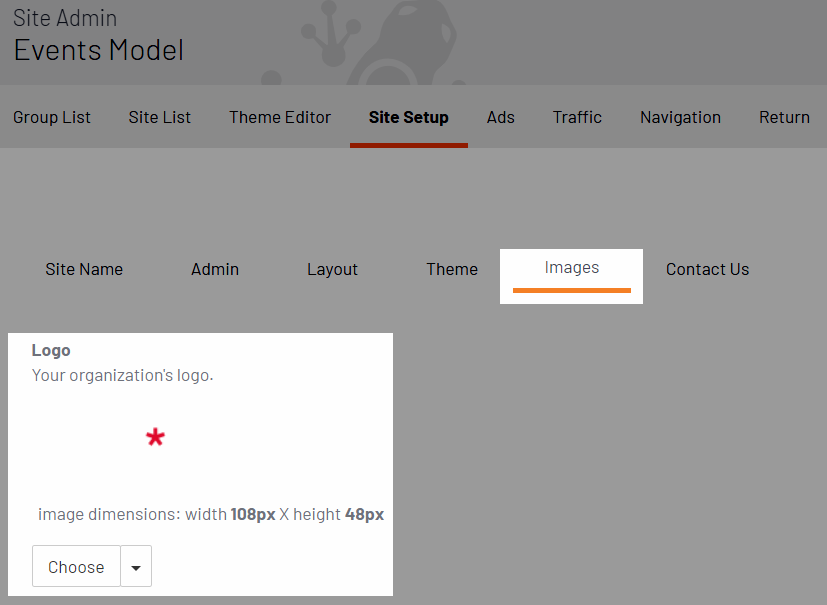 If your logo has previously been uploaded, simply browse for the image file (if you have folders, be sure to select the correct folder first). Once found, click to select it and then click Insert.
If you need to upload your logo, click the Upload button at the top to display a dialog where you can upload a file. After selecting your file, click Upload. The file is now available and selected in the image manager. Click Insert.
Scroll to the bottom of the Images tab and click Finish to apply your update.
TIP: Switch back to your Home page browser tab and refresh the page to see how your logo looks. Switching between these two tabs makes it easy to make and verify adjustments to the image.