Each Higher Logic community has its own dedicated Home page. You can add a custom block of HTML content to a community's Home page, as shown below: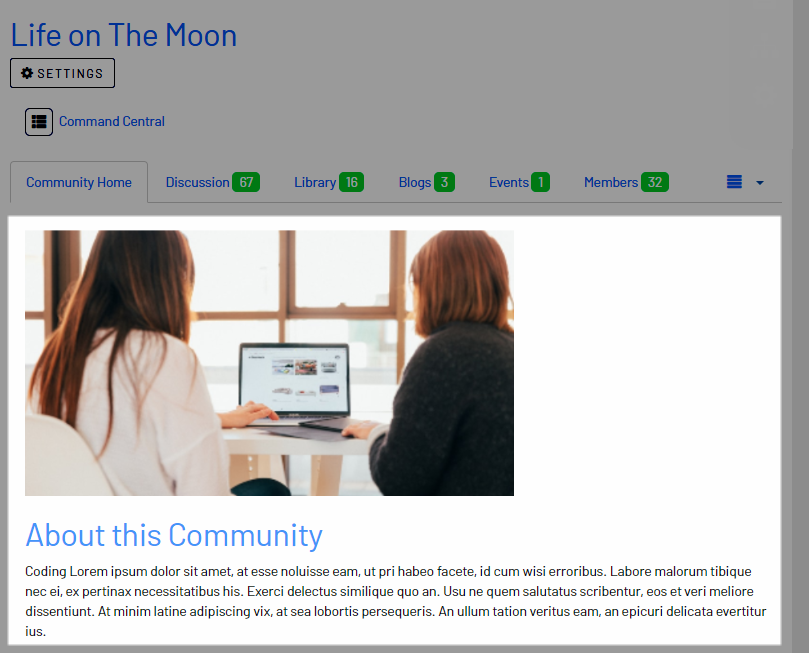 Steps
Let's take a look at how to add this custom HTML content to a community Home page.
Click Settings > Additional HTML Content.

In the resulting WYSIWYG editor, you can either:
Use the standard options in the editor toolbar to add and format text, insert images, etc.
Click the HTML button to access the source code editor, which you can use to write or copy/paste HTML.
NOTE: The maximum image height is 266px, and larger images will automatically scale to this size (the width will also scale accordingly to maintain original aspect ratio). While you can insert large images, they may take longer to load; the recommended size for images in this area is 380 x 260px.