Once a poll has been activated, it can then be inserted on your community site's Home page via the available Polls widget.
Adding a poll is easy, so let's learn how.
Watch the video
Watch the Higher Logic Academy video that covers how to insert a poll on your community site's Home page.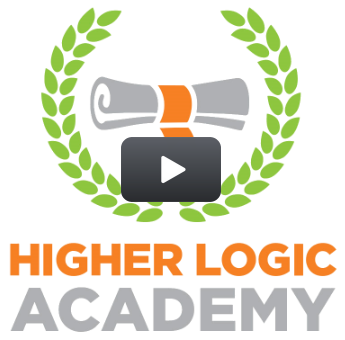 NOTE: Also check out our Community Essentials for Members Learning Path page which has a collection of videos on site design, community management, and other aspects of Community Essentials. The videos are presented in topic-based paths.
Select your poll in the widget
On your community site's Home page, you'll see a Polls widget. Click its Add poll button.
In the dialog, all activated polls are listed. Click a poll's Insert button to display it in the widget. Now, users can select their desired answer and click Save to submit it.
NOTE: Once inserted, a poll's status changes from Available to In Use on the Polls Dashboard.
Removing an active poll & viewing results
If a poll is currently active, it is displayed in the widget. Above the poll are two buttons:
Click Remove poll to remove it, allowing you to add another one, if desired. Note that this action is immediate; no confirmation is prompted.
Click View report to see the current results right on the page.