Question threads allow members to:
click a link to signify they, too, have this question
and click a link to indicate they found an answer to the question helpful.
By default, these links are labeled I have this question too and Helpful, respectively.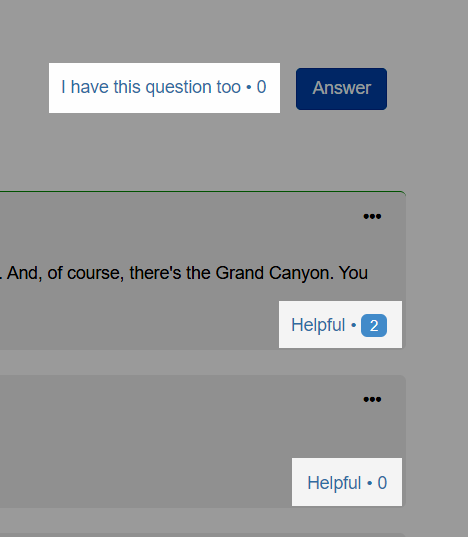 If desired, you can customize the text for these links to something more in line with your organization's typical nomenclature. Let's learn how.
Watch the video
Steps
Navigate to a community with Q&A enabled.
Click the Questions tab (or Threads tab, if both Q&A and Discussions are enabled).

Click Edit Page in the Admin Toolbar, and then click to select the View Contributions widget, followed by Edit.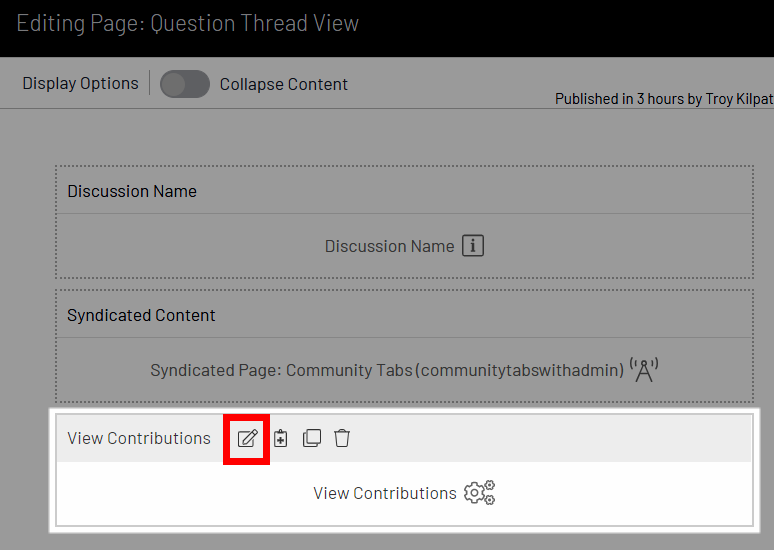 In the resulting pop-up, update the text as desired.
The Recommend Answer Text field controls the default Helpful text.
The Recommend Question Text field controls the default I have this question too text.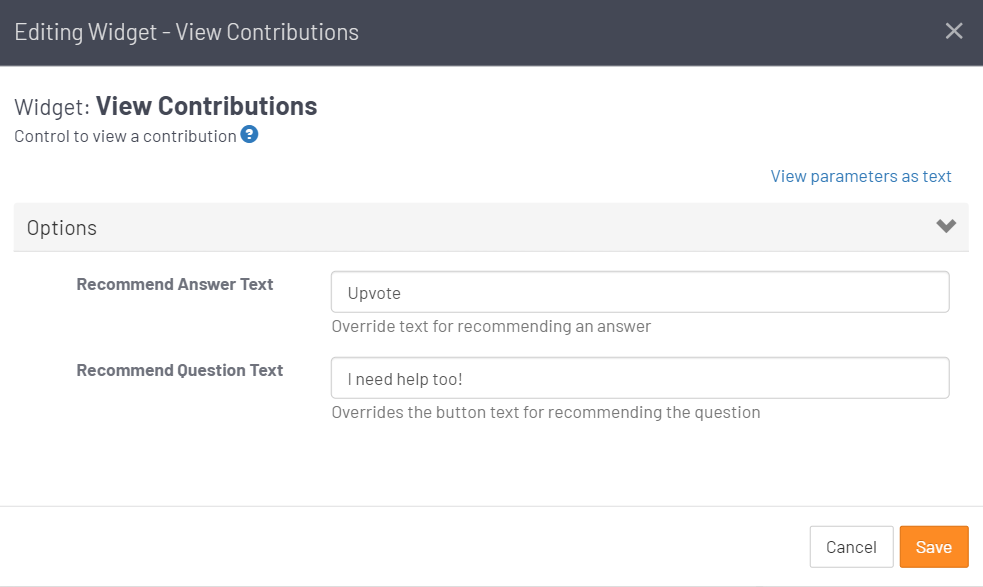 After making your changes, click Save to close the pop-up.
Then, click Publish to apply your changes to the page. This applies your link text update to ALL question threads across the community.
As you can see below, our link text has been updated to reflect the changes we made in step 4.