Higher Logic Thrive Marketing Professional (Thrive Marketing Professional) has an FTP option available to add target groups. This is great for teams that may not have every user in Thrive Marketing Professional.
Who should read this guide?
This guide is for Thrive Marketing Professional users responsible for determining messaging and contact management guidelines. It assumes that you are familiar with:
Using the Thrive Marketing Professional system
Managing an FTP server
Managing data
Initial setup
When setting up, you're granted access to the ftp site.
URL: https://sftp.informz.net/login
Username
Password
Pre-Upload considerations
Uploading subscribers from the Auto FTP interface to Thrive Marketing Professional can be performed a variety of ways. Below are the considerations that must be made before you upload your first file.
Replace subscribers
AutoFTP can use the Replace Existing Subscribers option which removes all existing subscribers from the selected interests. The removed subscribers are not unsubscribed. Rather, they are replaced with the email addresses in the uploaded list.
Upload subscribers
Access the URL.
On the login page, enter your user credentials.
You are prompted to enter two security questions with answers; then click Update.
Change your password at this time. Navigate to the Account tab and click Change Password at the bottom of the screen.
Enter your old and new credentials, then click Change Password.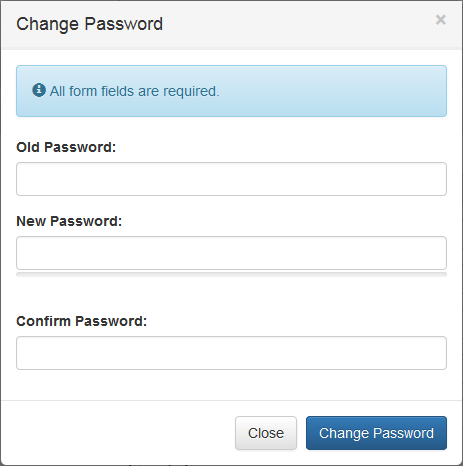 Navigate to the

File Manager.
There are two ways you can add a file: (a) via Drag and Drop and (b) the Add Files button.
To Drag and Drop a file, simply select the file from your desktop (or other folder) and drag it onto the add file area.
Alternatively, click Add Files. Navigate to the file location in the resulting window and select the file you want to add.
Upload your files
There are two ways to upload files: (a) individually through the corresponding

Start

button or (b) simultaneously with the

Start Upload

button.
To upload an individual file, click

Start

to the right of the file.
To upload all files simultaneously, click

Add Files.
When complete, you will see a confirmation bar indicating a successful upload.
Notes
The AutoFTP option is not an integration; this means that target groups are not automatically updated.
If you leave files in the

File Manager, they will be automatically uploaded when Thrive Marketing Professional checks for new FTP files to process.
Users can reuse files with the same name (previously, filenames had to be unique). Thrive Marketing Professional checks the dates on these files to ensure that they are not duplicates.
To view the status of an upload, navigate to

Subscriber > Import > Import History.