This article walks you through how to update your Higher Logic Thrive Community (Thrive Community) site name in the mobile app, as well as a few of its colors.
Watch the video
Access app color settings
In the Admin Toolbar, click Admin.

Navigate to Settings > Mobile App.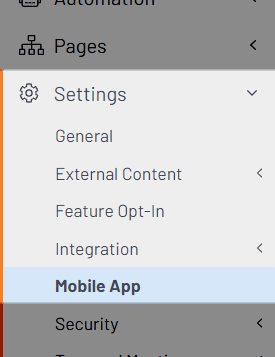 The resulting page lists several options, along with an interactive phone image that updates in real time as you make changes to app colors.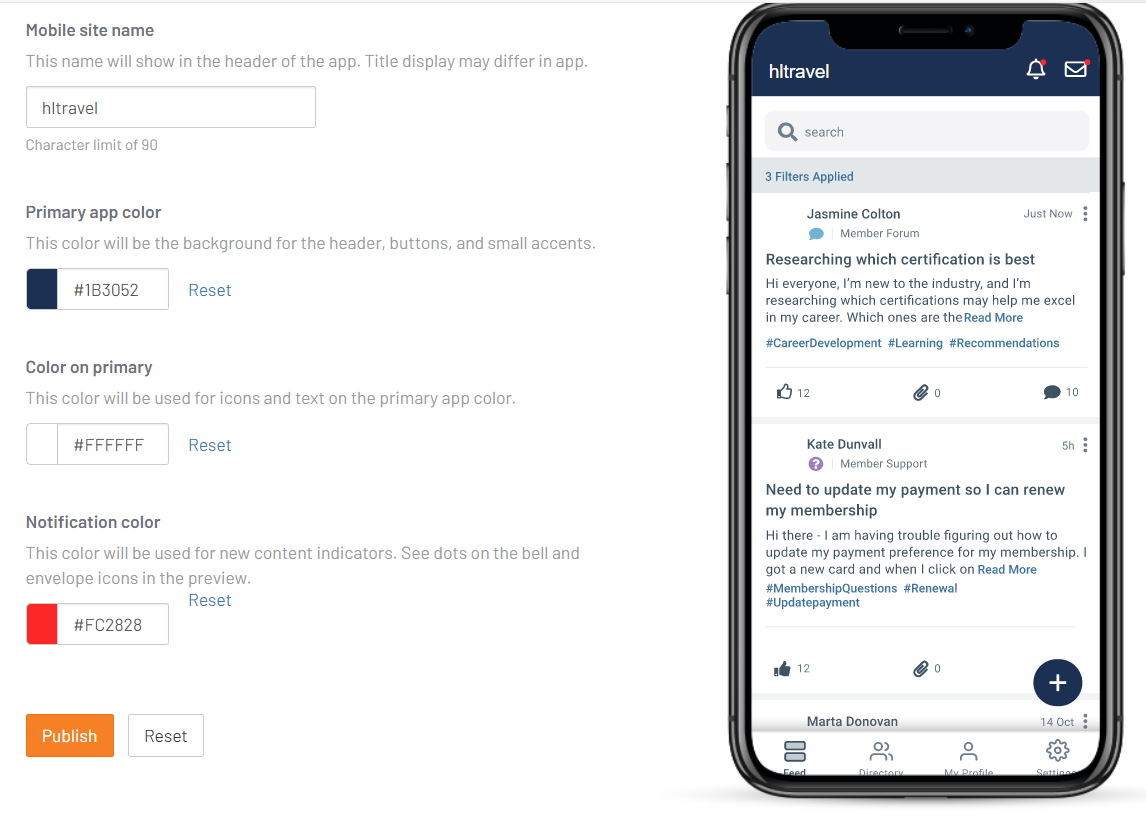 App controls
If you make any changes, click Publish at the bottom of the page to apply them.
Click Reset at the bottom of the page to revert ALL changes you've made since your last publish.
You can also click the Reset links next to the three color options to revert them to their previous setting since your last publish.
| Option | Example | Description |
| --- | --- | --- |
| Mobile site name | | Your Thrive Community site name displays in the app header, on the Feed tab. Site names have a 90-character limit. |
| Primary app color | | This color is used for the header background, buttons, and small accents. |
| Color on primary | | This color is used for all text and icons on the primary app color. |
| Notification color | | This color is used for the new content indicators on the bell and envelope icons. |