Once attendees begin registering for an event, they can all be managed from one place: The Registrant Roster.
In this article, you'll learn how to manually mark an attendee's registration as paid, which is particularly useful when people choose to pay with "offline" methods like cash or check.
Access an event's Registrant Roster
In the Admin Toolbar, click Admin.

Navigate to Events > List.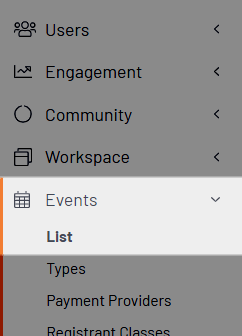 NOTE: For Community Admins, you can access an event's Registrant Roster from the community's Settings > Manage Events page. From there, click the actions dropdown for an event and select Manage Attendance. The information in the remaining sections below apply to both Community Admins and Super Admins.



Select Manage Roster from the event's Actions menu.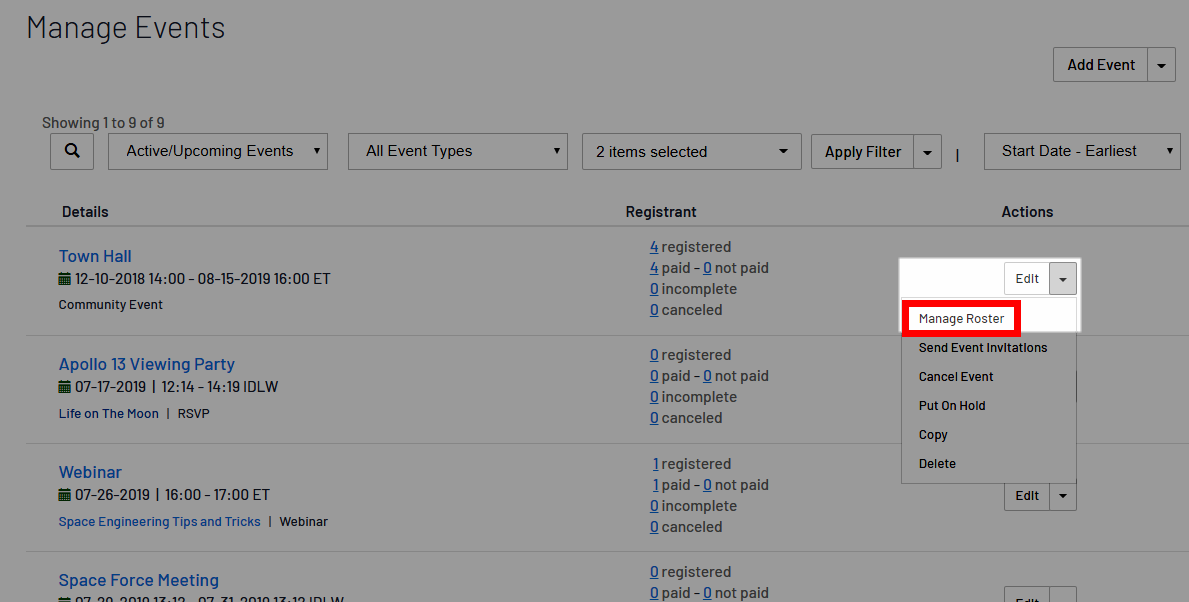 How to mark attendee as paid
From an event's Registrant Roster, let's learn how to mark an attendee as paid who submitted their payment by cash or check or other "offline" method.
For an attendee who is registered but not paid, click the Registration button.

Click Make Payment and select Check, Cash, or Other based on the form of payment submitted.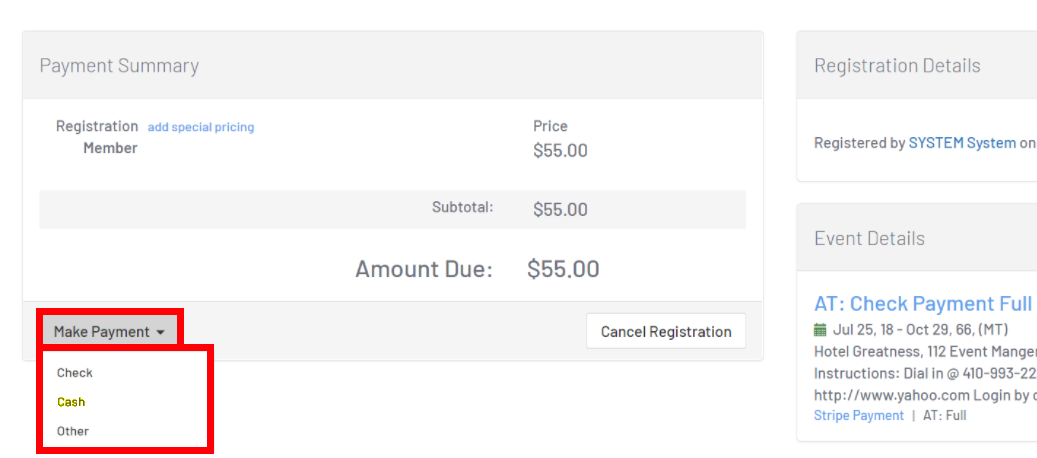 Fill out the required information (the example below is for cash) and click Save.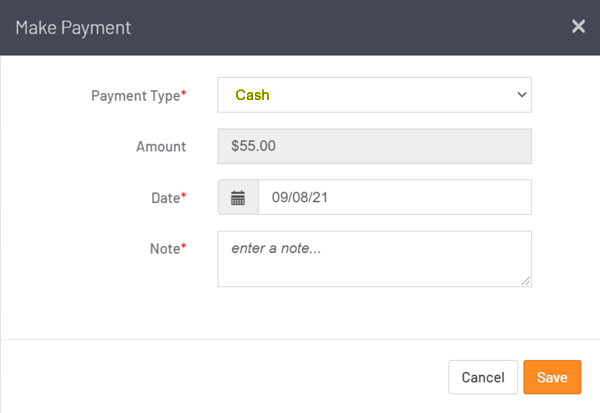 As shown below, the attendee will now appear as paid.