Video is one of the most effective ways to engage your message recipients. Including a link to a video is one of the most reliable ways to ensure that engagement.
The template and message designers in Higher Logic Thrive Marketing Professional include a story type—the Video story type—that you can use to insert links to videos in your templates and messages.
NOTE: The Video story type is exclusive to the Template Designer 2 (TD2) and Message Designer 2 (MD2) designers.
The Video story type makes it easy for you to add a link to a video that is hosted on either YouTube or Vimeo and to then customize the link with your own:
image,
alternative text, and
styled caption text.
Templates vs. Messages
As with all template and message designs, it's important to note that:
Videos that are added to a template are included in all messages that are based on that template.
Videos that are added to a message are unique to that message; they display only to recipients of that message.
Add a Video story
To add a Video story to a template or message:
In TD2, drag the Video story element into the template.
In MD2, click the Add Content button and then select the Video story.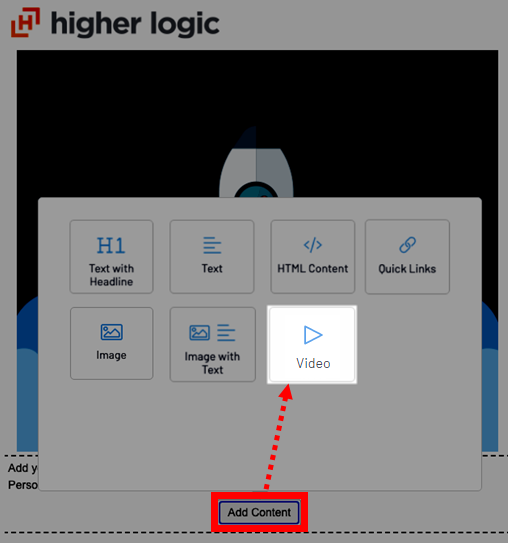 On the Content tab, complete the fields as described in the table below.
Options
Descriptions
Video URL - Paste (or specify) the URL of the video.
Thumbnail - This will auto-populate an image from the linked YouTube or Vimeo video.



NOTE:

This image, with a super-imposed "play" button, displays in the message.
Alt text - Use this optional free-text field to include alternative text for the video placeholder; refer to Alternative text in your messages, below, for information.
For mobile version - Use this dropdown to choose whether to: use the same (Thumbnail) image; not display an image; or use a different image (navigate to and choose it).

Chose another image - Click to select an image from your Asset Manager to replace the default image.


NOTE:

Your custom image previews here but it doesn't display a "play" button. You can add your own "play" button to custom images.

Add image caption - Check the box to add a caption to display below the image. In the fields, specify the caption text and choose a style for the text.



NOTE:

Your caption displays in real time in the design canvas so you can preview and modify it as you work.
When you have completed the Content tab, save your template/message.
Other Designer tabs
You can configure other optional settings for your Video story.
Style tab
Click the Style tab if you want to set the alignment of the video player.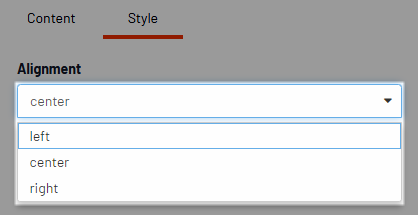 Targeting tab (messages/MD2 only)
Click the Targeting tab if you want to choose select groups (as Target Groups) as the only recipients of this story.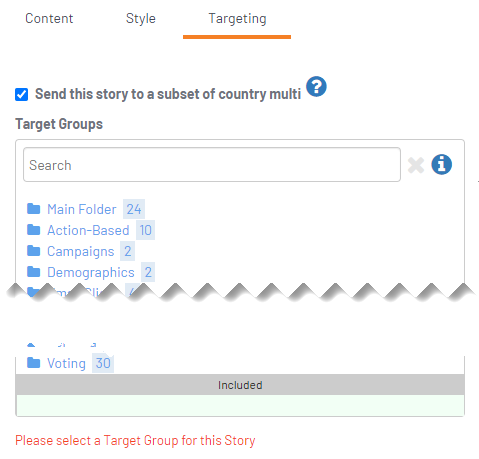 Alternative text in your messages
Alternative text is a "supporting feature" of web-based images and a basic tenet of good accessible web design.
When you use alternative text in your messages, the text that you specify:
displays in place of the image (if the inserted image fails to load and for recipients who have images turned off) and
is read by screen-reading tools to describe the image to the visually impaired.
Because your image is actually a decorative link to a video, make sure that it's alternative text clearly describes its purpose.
EXAMPLE: For this video-link image: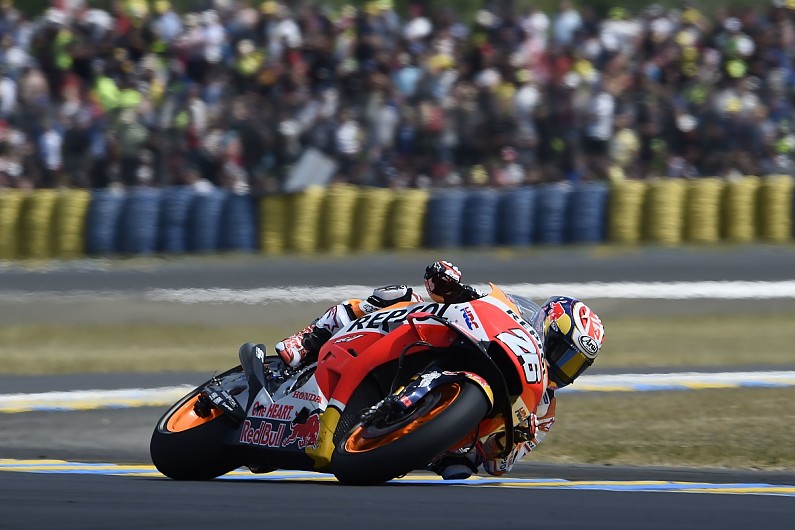 "Rider leaning motorcycle around turn with fans in background" accurately describes the image but is not helpful as alternative text. Whereas:

"Link to motorcycle racing highlights video" is a much better indicator of the image's purpose: it links to a video about motorcycle racing.