Do you have important links you'd like to share with your members? Perhaps there are pages across your Higher Logic site, or external pages from your organization's web site, you want to promote. If so, the Quick Links widget enables you to make the content important to your organization easily accessible to your users.
How it works
Like most widgets, this one is added to a page via Page Designer. There are no parameters to configure there, however, as the widget is fully managed on the "front end" of your site.
As you can see below, each Quick Links widget has a management menu at the top, allowing you to edit the links or delete them.
NOTE: Refer to the Widget configuration section below to learn how to configure this widget and manage its content.
Widget configuration
Let's take a look at how to configure this widget.
Link options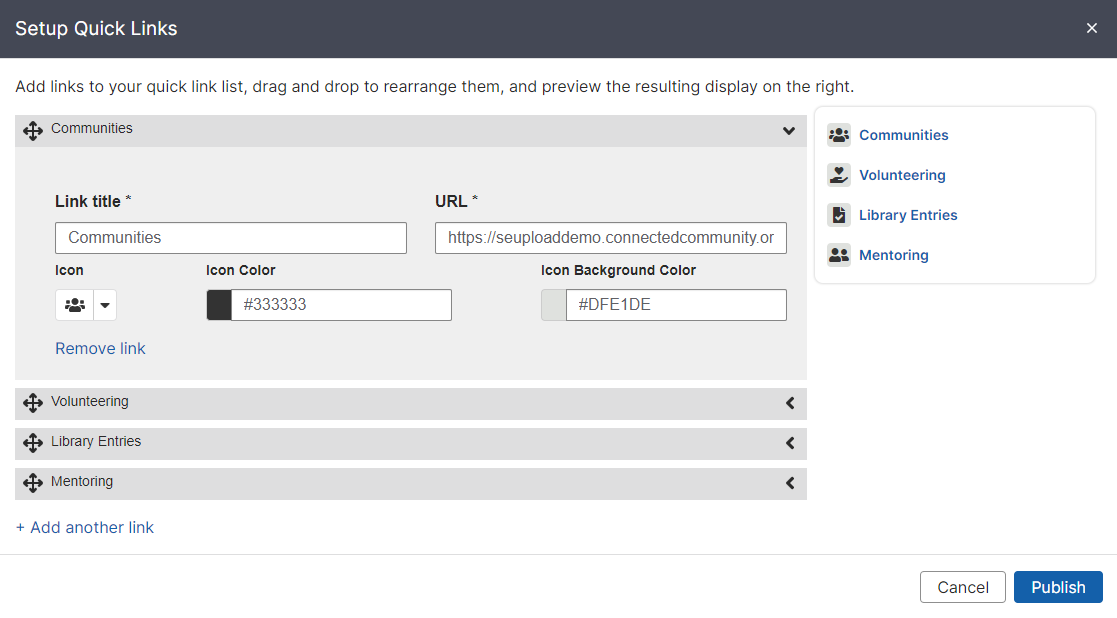 * Required
Option
Description
Link title

*

The hyperlinked title.
URL

*

The URL that users will be taken to upon click. Enter the full, valid URL, including "https://" where appropriate.

TIP: Check the Open in new tab box to open the linked page in a new tab while preserving the current community page.

Icon

While not technically a required field, all links must have an icon.
Click the Icon dropdown to select from a massive library of SVG icons. You can use the search field at the top to locate icons based on name; because there are so many icons available, this is recommended to more easily find what you need. Also, you'll be viewing a limited number of icons to start; click All Icons at the bottom right of the pop-up to view the full list.
Use the Icon Color and Icon Background Color options to customize these two aspects of the icon. When choosing a color, you can enter a hex code, RGB numbers, or use the gradient sliders to get the exact color you want. In addition, you can leverage the transparency slider to control the level of transparency.
TIP: The preview on the right will update in real time as you make changes, making it easy to check your work as you go.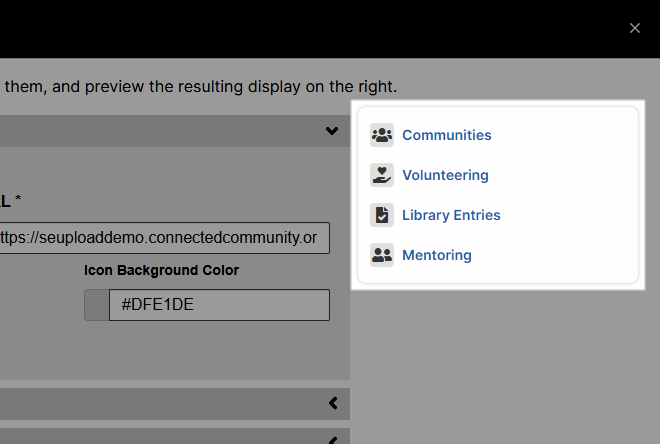 Adding, removing, and rearranging links
Let's switch gears and focus on how to add links, organize them, and remove the ones you no longer need.
You can add as many links as you need, though you should limit the total number to prevent the widget from being too large on the page.
Click + Add another link to add one; within a link section, click Remove link to delete it.
Click a link section to expand/collapse it.
You can also drag and drop each link's section to rearrange the links at any time.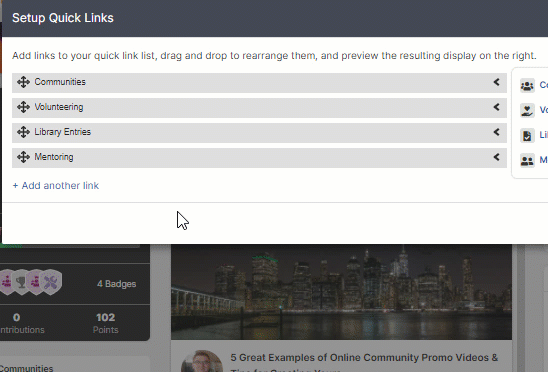 Delete all widget content
While you can edit a Quick Links widget at any time to make small adjustments, like updating a title, URL, or icon, you can also completely wipe all content at once.
In instances where you want to start from scratch, this enables you to do so with the click of a button rather than having to delete content line by line.
IMPORTANT: This action cannot be undone. Because content is stored directly in the widget, make sure you won't lose any important URLs you may not otherwise have easy access to.
To wipe all content from a Quick Links widget:
Click the widget's dropdown, followed by Delete.
In the confirmation popup, click Delete.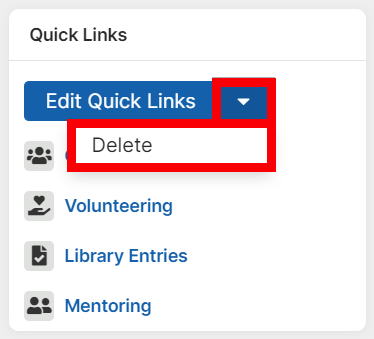 Add this widget
You can add this widget to any page across your site via Page Designer.
Navigate to the page you'd like to add the widget to.
On the Admin Toolbar at the top of the page, click Edit Page. You are now editing the page in Page Designer.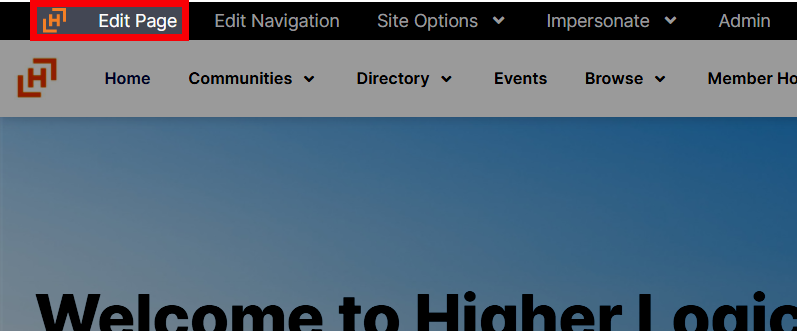 In the Build tab > Widget section, type "quick links" in the search field to quickly locate the widget.
Drag and drop the widget onto the canvas in the desired location.
With the widget selected on the canvas, click the Properties tab.
Configure these properties as needed, paying special attention to the name and View Permission (to control who can view it).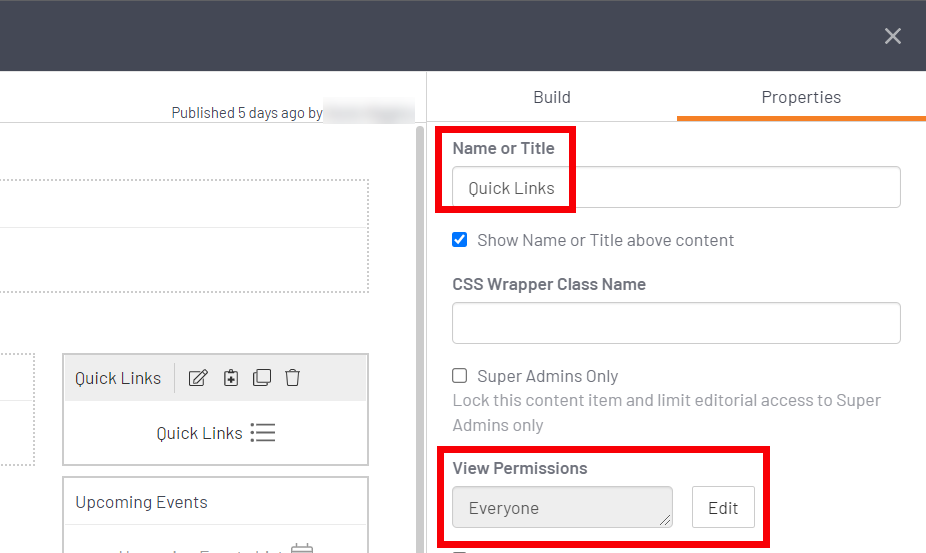 Lastly, click Publish to save your changes and make the page live.
As mentioned earlier, there are no widget options to configure; this widget is managed fully on the front end of your site.