If you've already integrated Salesforce with your account, follow the steps below to enable reporting on Higher Logic Thrive Marketing Enterprise (Thrive Marketing Enterprise) activity through Salesforce:
Log into Salesforce with an administrator account.
Click your name on the upper right and select Setup from the menu.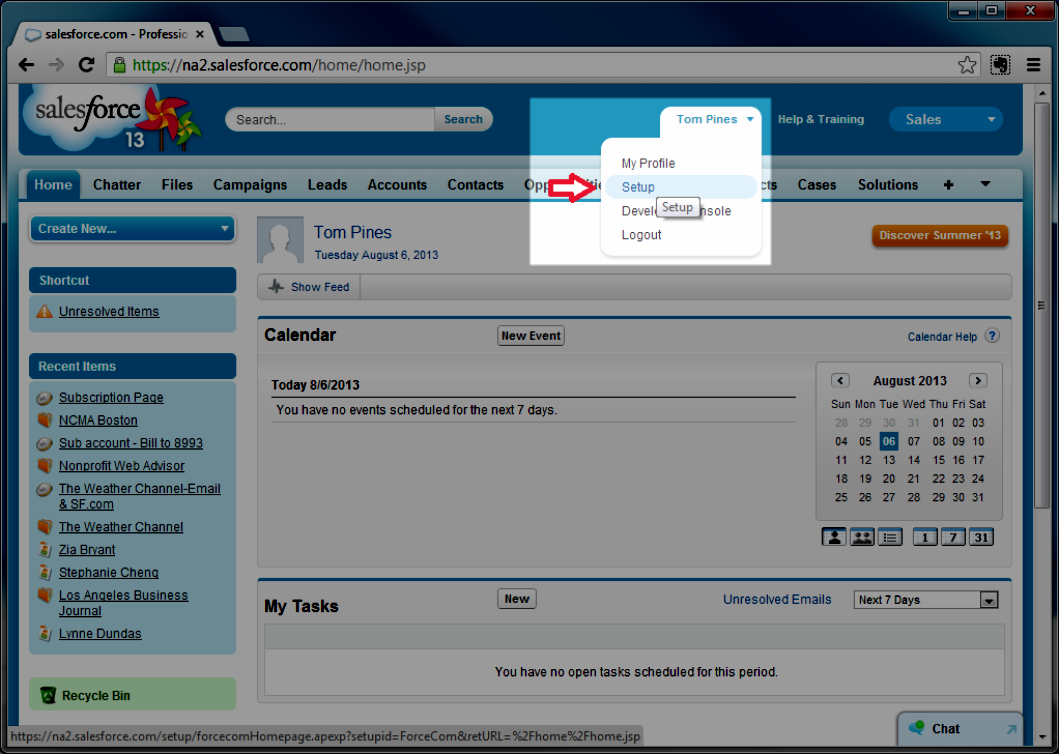 Click Create and then Objects.
Click Real Magnet Activity History in the center panel.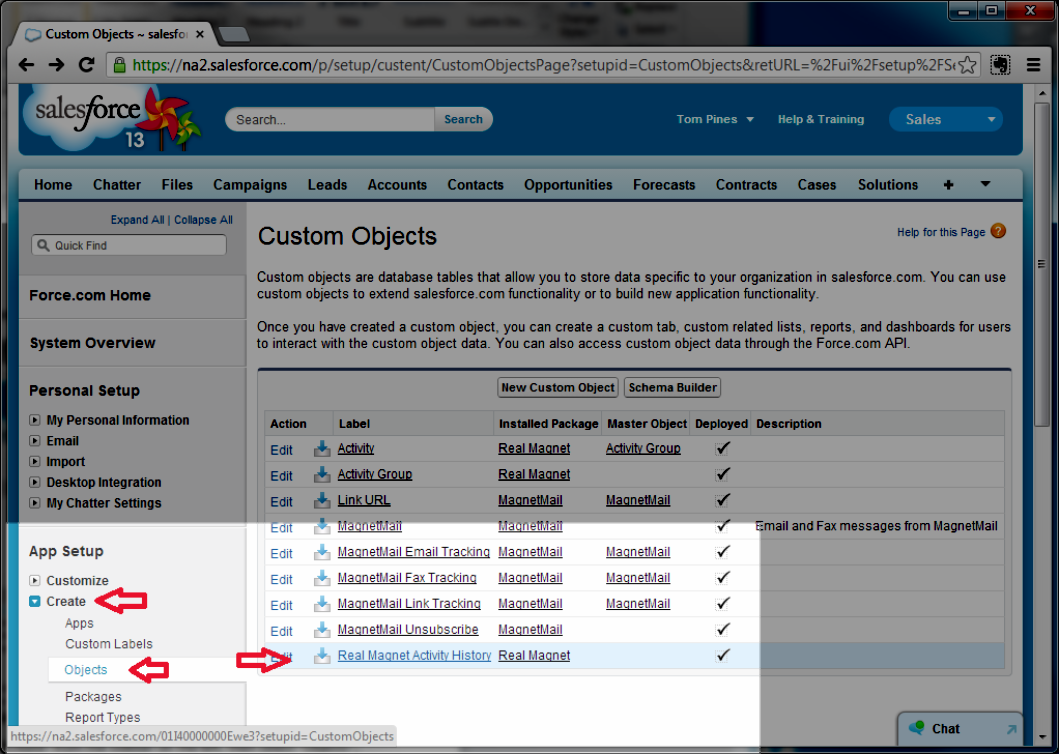 Click the Edit button in the Custom Object Definition Detail area.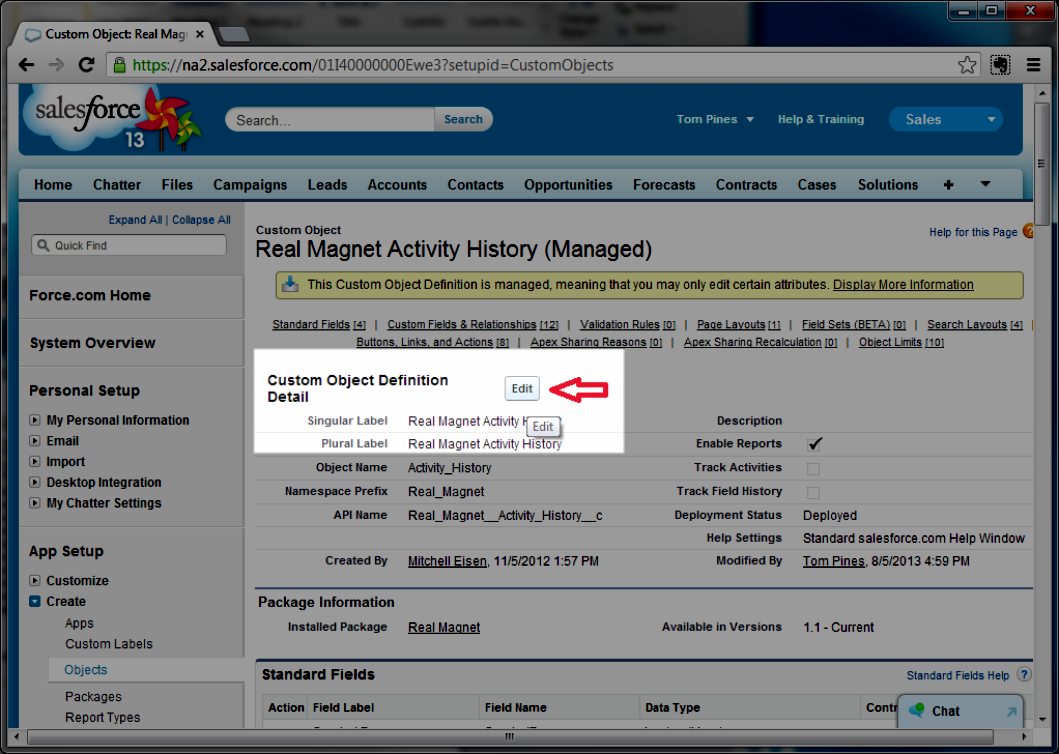 Scroll to the bottom and check the Allow Reports box in the Optional Features area.
Click Save.