Have you created a Landing Page but aren't sure how to share it? By adding the right kind of link to your templates, you can ensure that your Landing Page is easy to view. All you'll need is an active Landing Page.
Navigate to Templates > View.
Hover over the Menu icon for your desired template and select HTML. This opens the HTML editor.
Highlight the text you want to use to link your subscribers to your Landing Page (alternatively, use the HTML pathway to select the exact text location).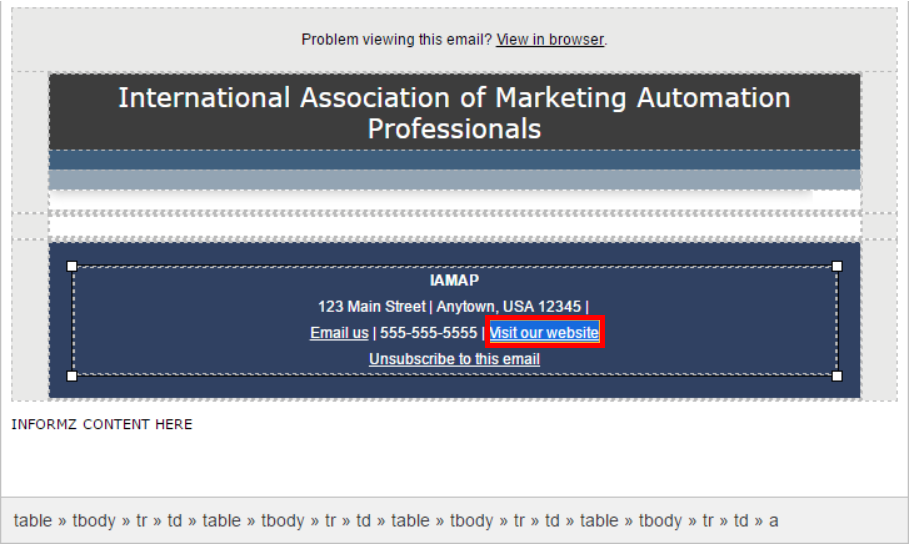 In the toolbar, click Insert/Edit Hyperlink.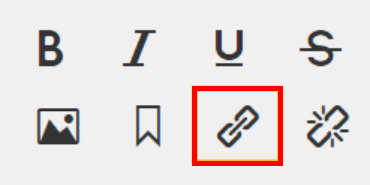 Select Landing Page from the Hyperlink Type menu.
Select the Landing Page you want to use from the Landing Page menu.
Enter an easily-recognizable name in the Name field. This is the name that displays in the corresponding Mailing Activity Report.
Click Insert Hyperlink.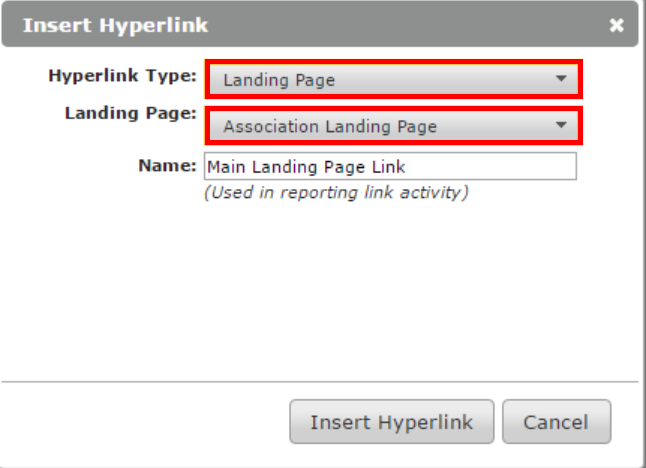 Click Update to save your template.

NOTE: When you reload a Landing Page, all guidelines reset; they do not save between sessions.