As part of the collaboration process, it's likely your working group(s) will need to make changes to uploaded documents over time. With Workspace's document revision functionality, users can update documents and upload the revised version right from within Workspace. In addition, a complete history of each revision is preserved, allowing users to view, compare, and download past revisions at any time.
Add a Document Revision
NOTE: You must have the proper permissions to revise a document.
On the Documents tab:
Click the Actions menu associated to the document you want to revise.
Select Add a Revision.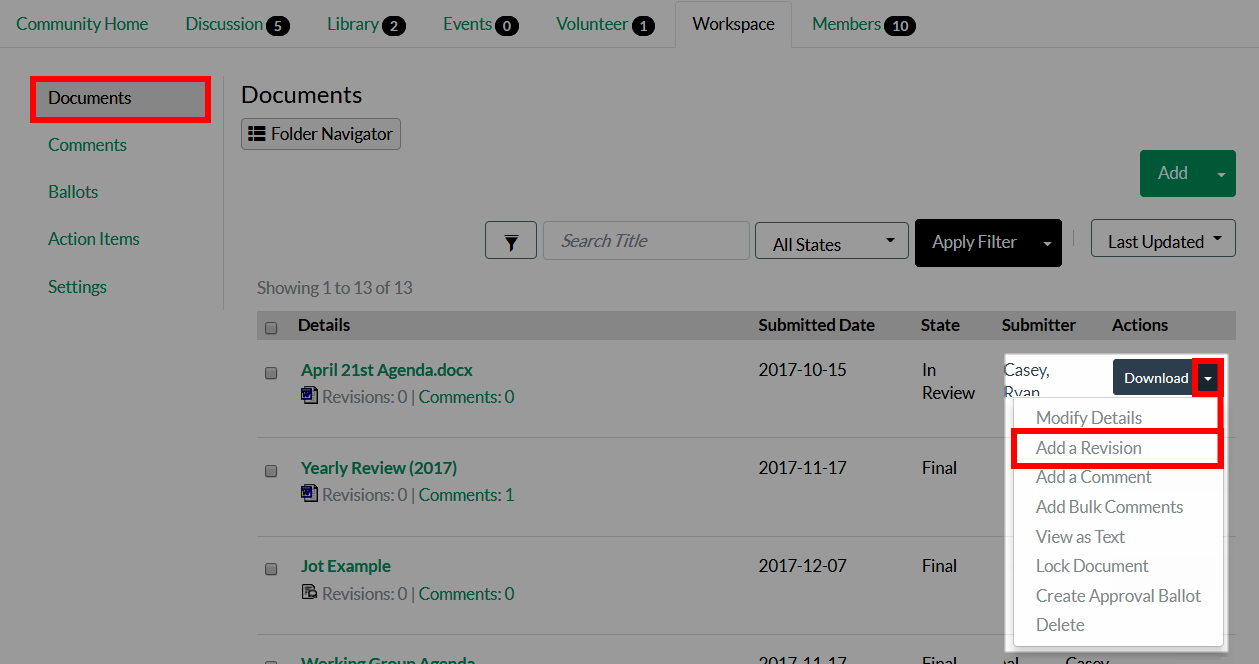 Complete the upload form. You'll have an opportunity to update any of the document's details that were configured when it was originally uploaded. For descriptions of each option, refer to the table in the How to add a single document section of the Upload Documents page.
After making your desired changes (if any), click Add Document to save your revision.
View & Download a Document's Revisions
On the Documents tab:
Click the document's title in the document list.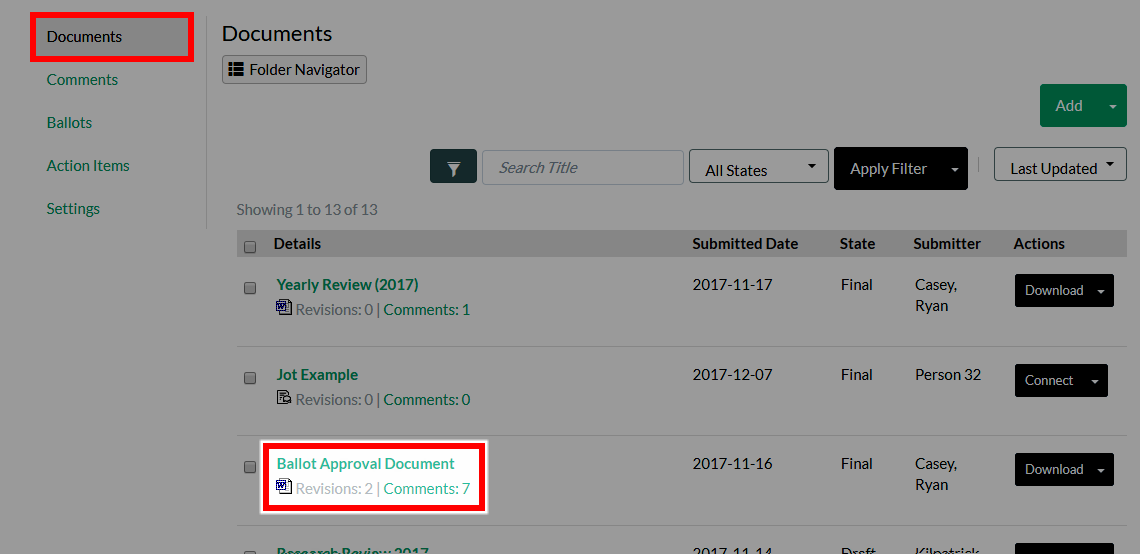 On the document's Details page, scroll down and expand the Document Revisions section to see each revision of the document. From here, you can:
Click a title to download a specific revision.
Click a revision's Details link to view that version's Details page.