Higher Logic Thrive Marketing Enterprise (Thrive Marketing Enterprise) offers the ability to integrate with your Salesforce CRM. Once integrated, information on leads and contacts will flow both ways, allowing your organization to quickly identify the best opportunities.
NOTE: These instructions are for the basic integration, which does not include marketing automation. However, the basic integration is required as a prerequisite for the more robust marketing automation integration. See Integrating with Salesforce for integration details.
Before You begin
The first step to integrate Thrive Marketing Enterprise and Salesforce is to create a case for our support team.
Installation instructions
Log in to Salesforce.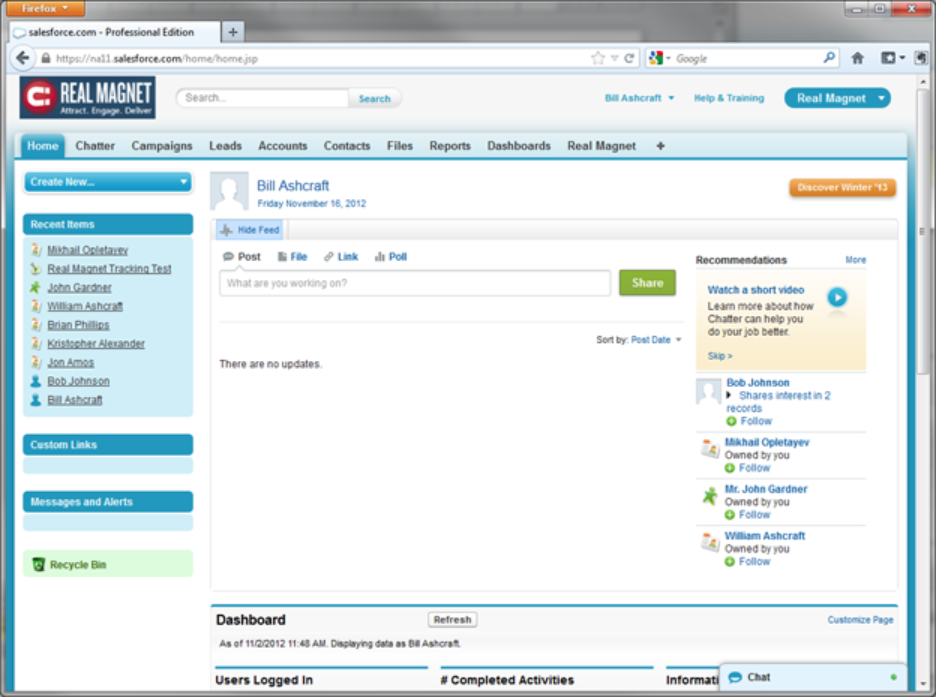 You should see a window similar to the one below:
Click Install for All Users (If your organization has SOPs for installation, follow those steps.)
Click Install.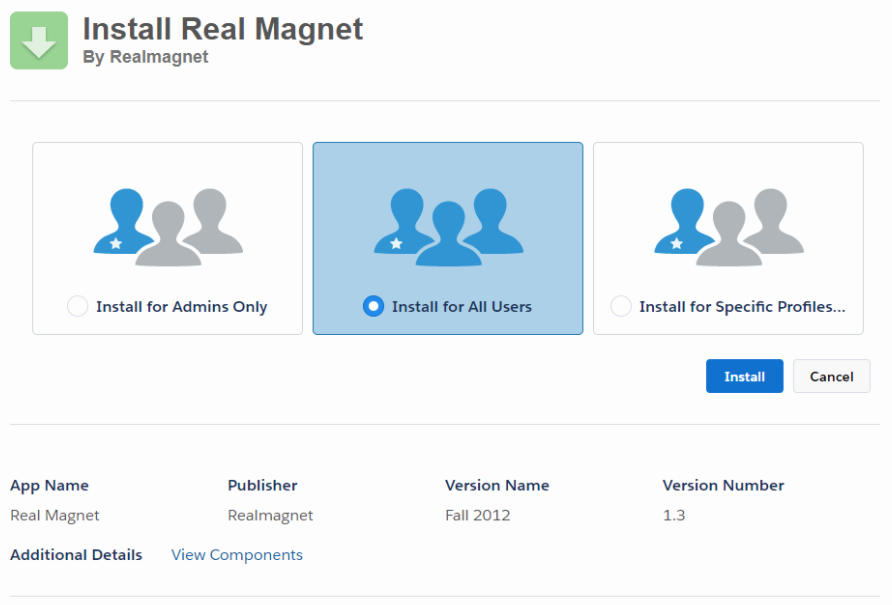 Click the Contacts tab. Find and select a contact.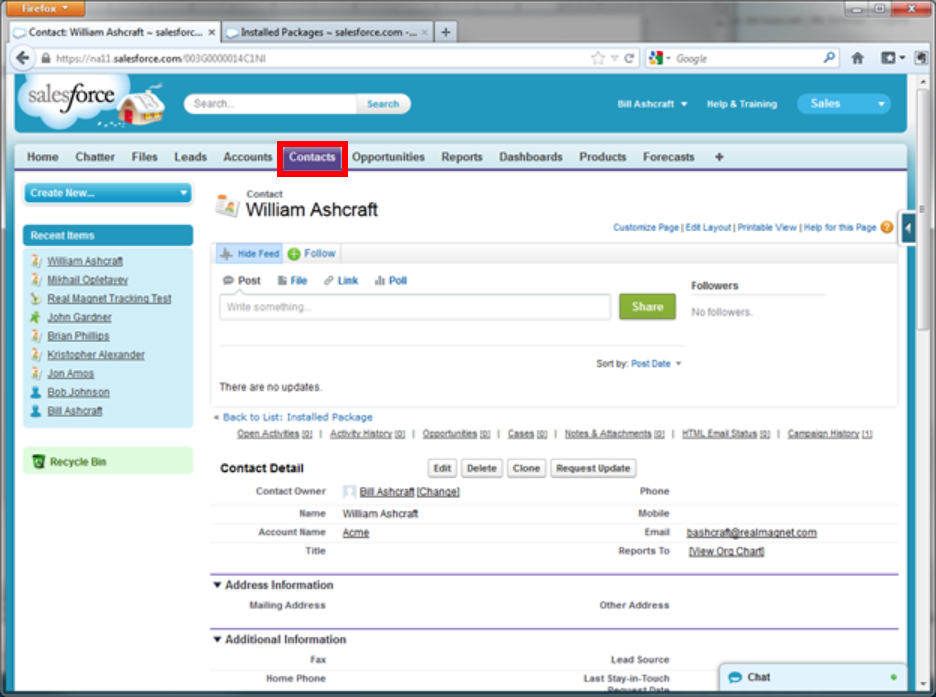 Pull out the tab on the right side of the screen and click Edit Layout.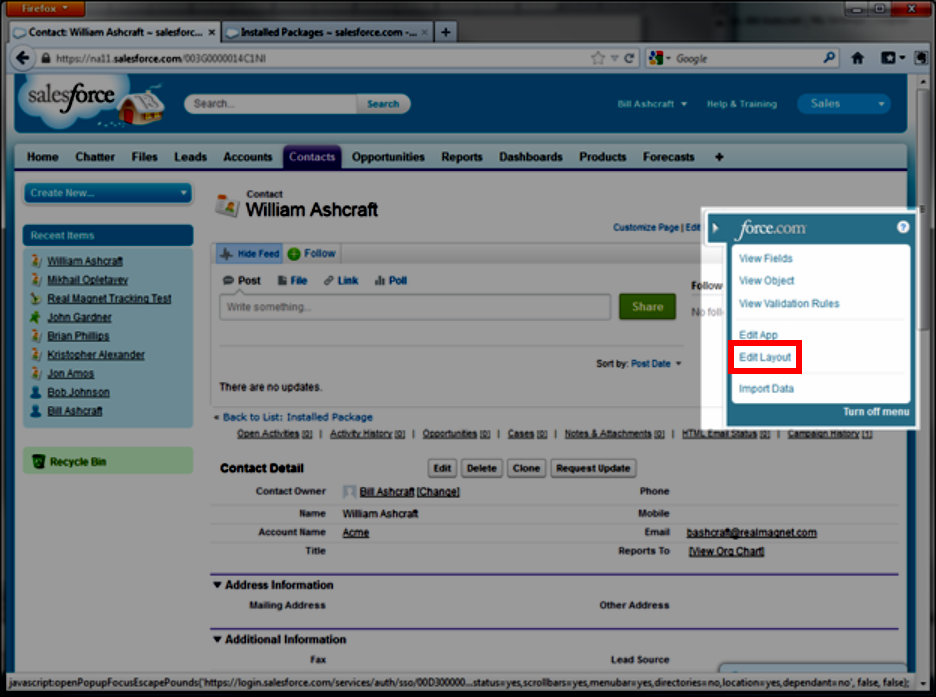 In the Contact Layout area, select Related Lists.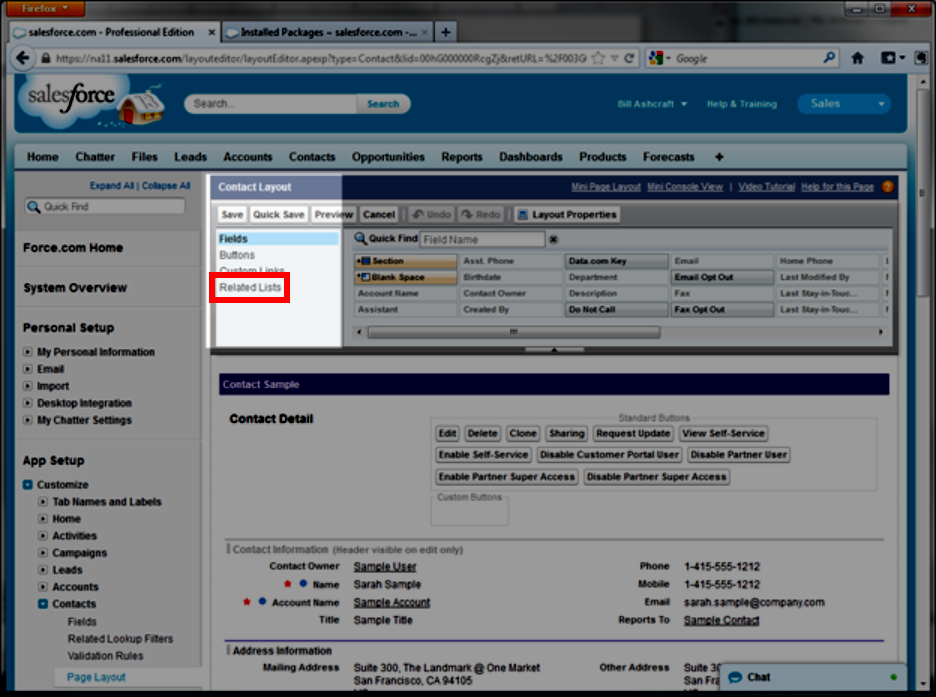 You'll see the related list Real Magnet Activity History on the right; drag it to the bottom. Below is an example where we have already dragged it into place.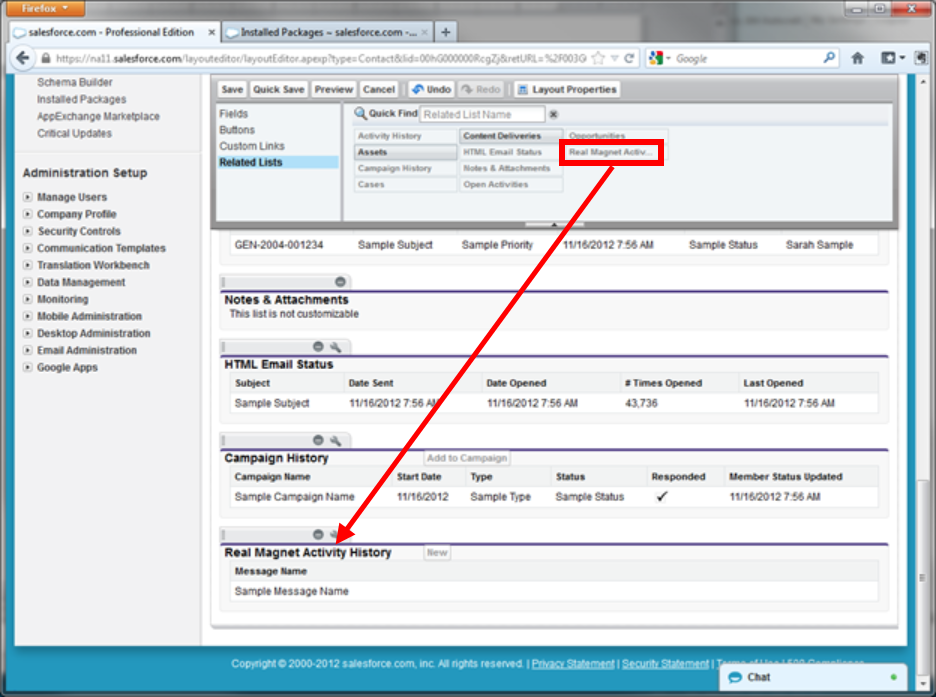 Above the Real Magnet Activity History label is a small wrench icon. Click this to edit the list properties.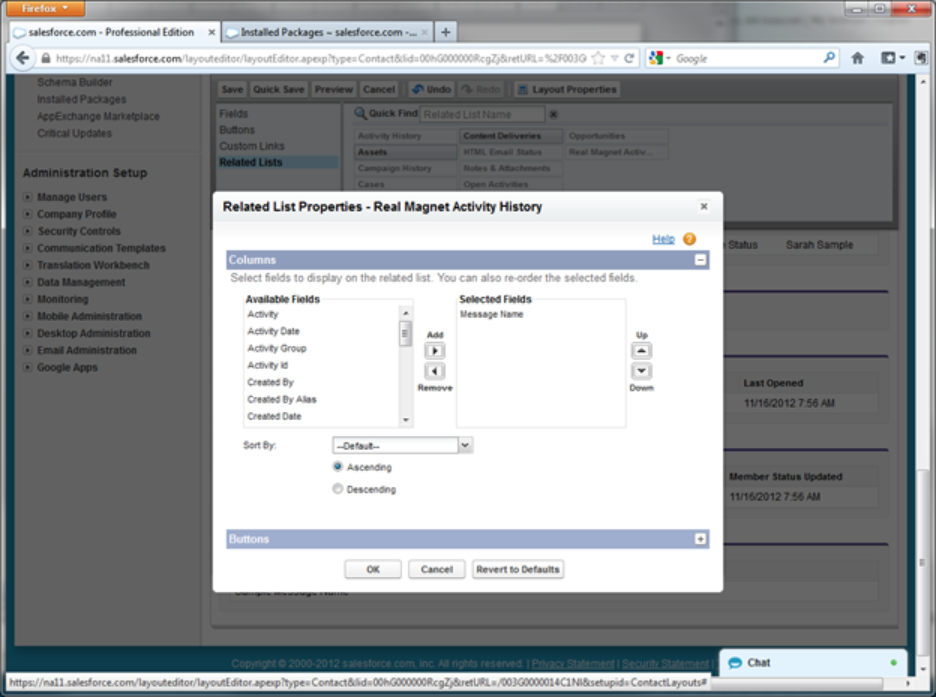 Move Activity, Activity Date, and Email Address from Available Fields to Selected Fields, as shown below.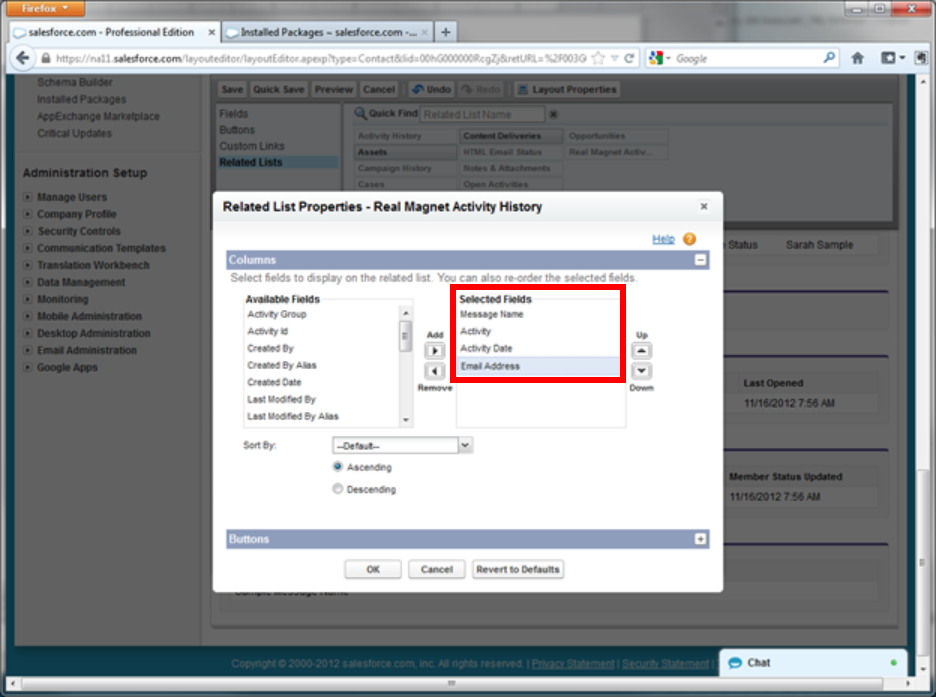 Collapse the Columns bar by clicking the

-

button on the right, and expand the Buttons bar by clicking the

+

on the right. Uncheck the New box and click OK. Then, in the layout screen header, click Save.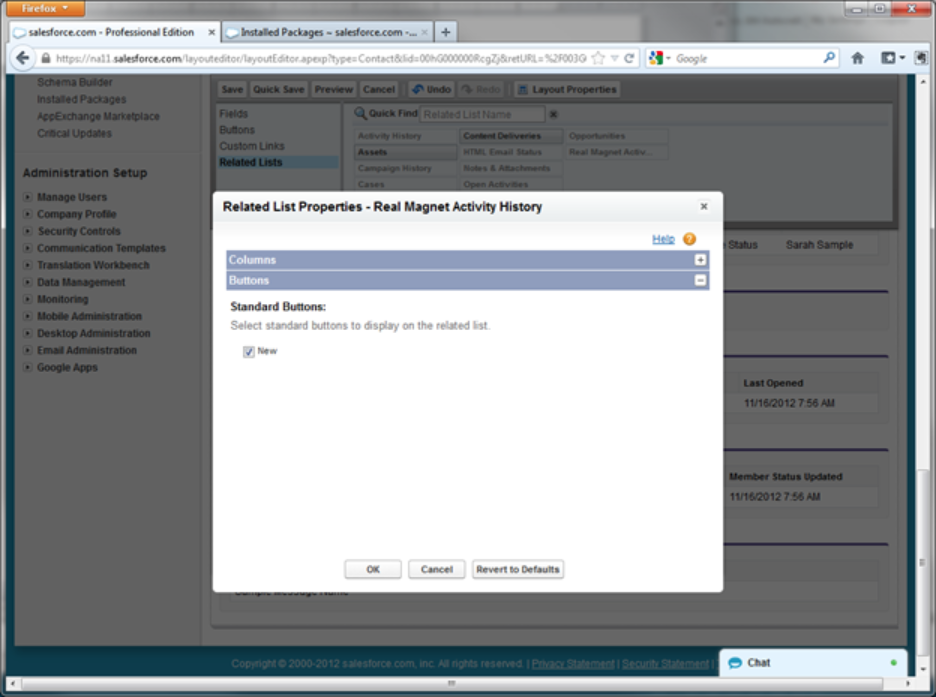 Below is the related list view of Real Magnet Activity that you now have (after data is populated).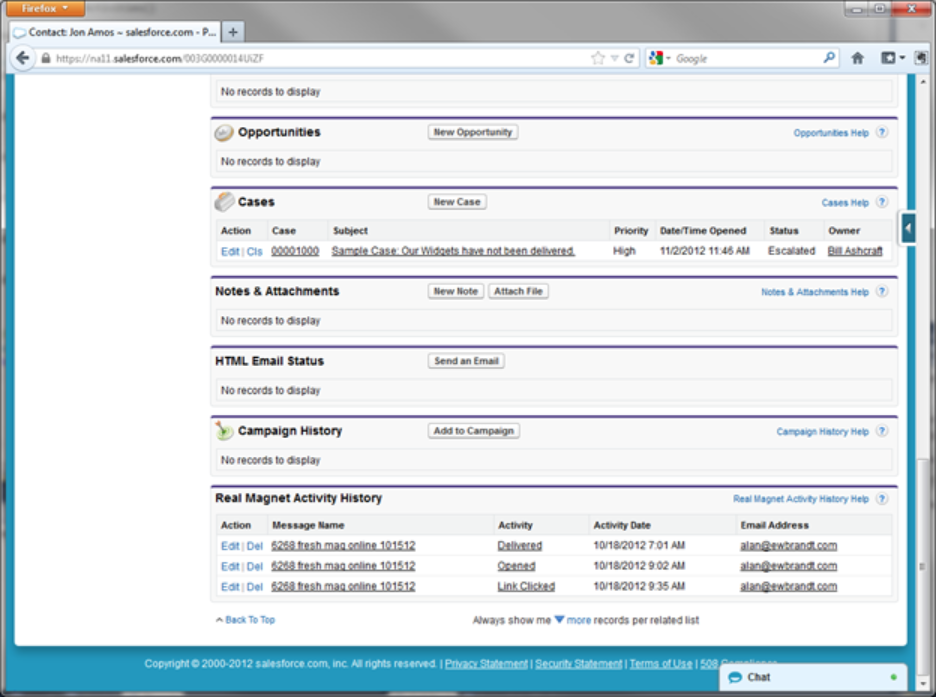 Repeat the steps above to add Leads by first selecting a lead.
NOTE: In addition to the related lists, there is also a Real Magnet Tracking report template under the Other Reports type; this is helpful for viewing data.