Landing Pages feature movable guidelines that help you align items on a Landing Page. With these guidelines in place, you'll never need to worry about your design going "off the grid."

To add a guideline:
Click a ruler along either the horizontal or vertical axis.
Drag-and-drop the guideline to your desired location.
When you move an item close to a guideline (within five pixels), that item automatically snaps to the guideline. You can have several guidelines simultaneously (see below).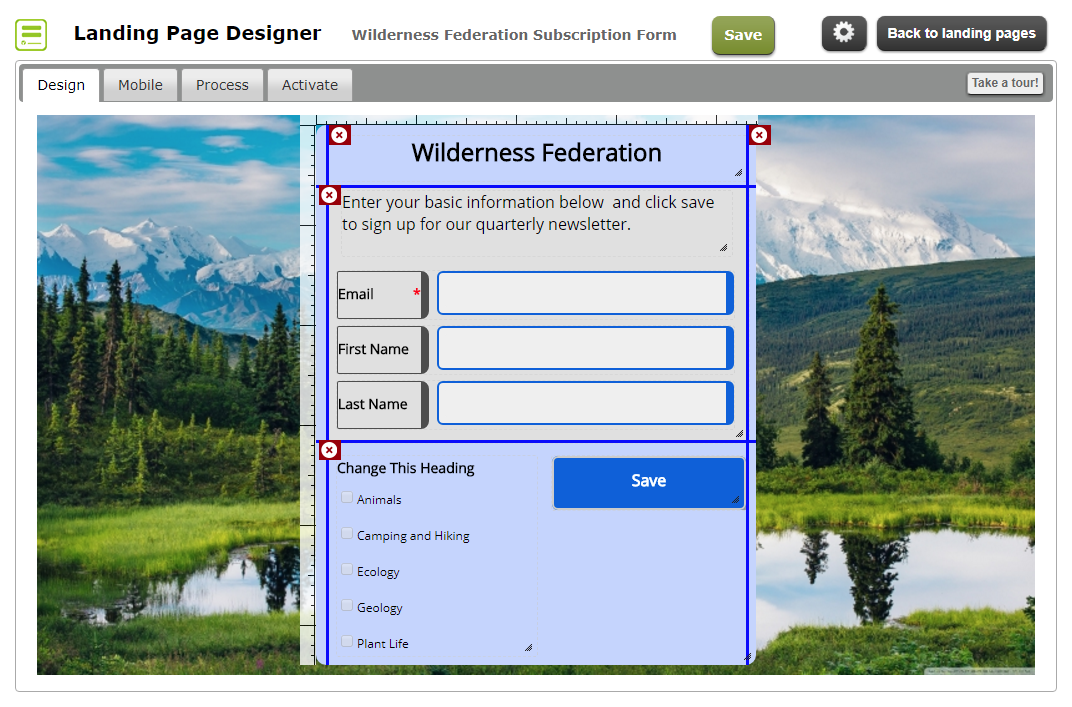 To delete a guideline, click the corresponding red X icon.
NOTE: When you reload a Landing Page, all guidelines reset; they do not save between sessions.