Microsites is one of Higher Logic's optional modules. It gives your organization the ability to create and manage independent websites (microsites) for any of your Higher Logic communities, or as stand-alone microsites that aren't associated to a community. Microsites grant community leaders and organizational staff the flexibility to manage an independent website that is tailored to their community and its members, and in which they controlling everything from available content to the design, layout, and site navigation.
Watch the video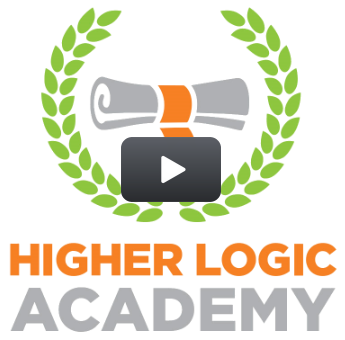 Types of Microsites
There are two types of Microsites: community Microsites and stand-alone Microsites. While there may be use-cases for a stand-alone Microsite, most Microsites exist within the context of a community and this is generally the recommended arrangement.
Even if you think some community features, like discussions and libraries, aren't needed, you may realize their value after your microsite is live. Also, consider that if you opt for a stand-alone Microsite and then realize that you'd prefer it to be associated with a community, you will have to create a case and likely incur the additional expense of a change order.
Integration and Security
If you're an integrated client, community Microsites use the same AMS integration and web services established for your primary Higher Logic site.
The permission settings for community content displayed on a community Microsite are, by default, identical to those controlling access to community-based content on your primary site. The view permission of any webpage can be restricted to specific Security Groups, and this is also true for the pages in a community Microsite. Admins can establish unique access permissions for community Microsite pages using the CMS.
See Control Who Can Access Pages & Content to learn how to set permissions for pages and Content Items.
Default Functionality of a Community Microsite
Several widgets are available that display community-specific content on a Microsite's Home page. By default, these widgets only display content specifically attributed to that community, but they can be configured to show all content for all communities based on the memberships and permissions of an individual user.
See Widgets - Vehicles for Dynamic Content to learn more about the most popular widgets used on community and Microsite Home pages (also known as landing pages).
Microsites and Indexing
Microsites can easily be set as active or archived to determine which are visible and which are not. And the indexing of active microsites can be enabled and disabled to control whether the site-specific content (its unique pages and HTML content items) is available in search results.
See Manage Microsites and Indexing to learn more about applying these settings on the Microsite Archive and Search Index Management page.