Much like Facebook or LinkedIn, each user on your Higher Logic community site has their own profile, where they can perform a number of actions like:
viewing their profile information,
updating their profile picture,
configuring privacy settings and email preferences,
and more.
How to access your profile
To access your profile, click your user portal at the top-right, followed by Profile.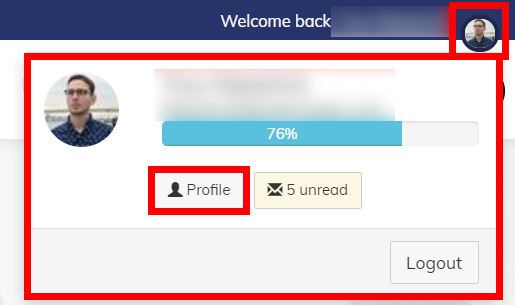 Available profile options
Your profile's available content areas and various account options are divided into the tabs highlighted in the image below.

NOTE: An additional tab, called Admin, is available only to Super Admins. See Administrative Profile Details & Actions to learn more.