To make it easy to view and message your contacts, these personal connections are accessible from the My Connections menu. Included are four pages:
Contacts
Networks
Communities
Following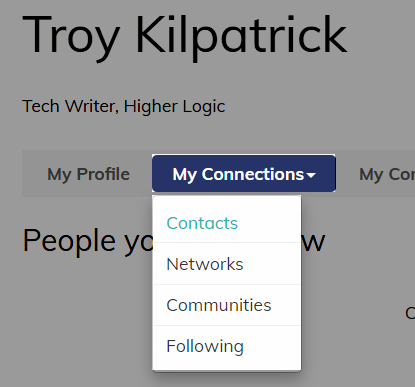 Contacts
Here, you can see each user you've connected with, either by sending invitations they've accepted or by accepting theirs. The system will also automatically recommend people to you in the People you may know area that share a commonality with you. This is done to help you connect with other members.
Here:
If users are listed in the People you may know area, you can click Request Contact to add them to your Contacts List or Ignore to remove that suggestion.
Click someone's name to view their profile.
Click Send Message to message a Contact (it's sent to their account inbox).
Click Remove Contact to remove someone from your Contact List.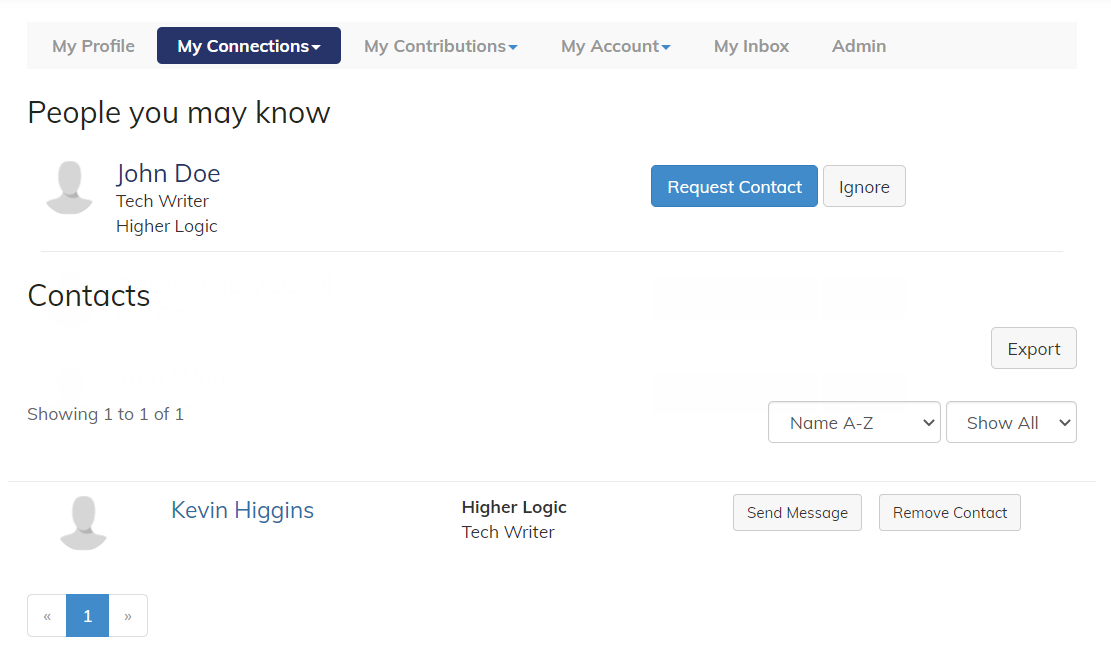 See Connect with Other Users to learn how to add a Contact.
Networks
Users who share a characteristic in common, such as living in the same state, sharing a previous or current employer, or sharing a specific Demographic value, are automatically grouped in a common list called a network.
On your Networks page, you can view the networks you belong to, along with the total number of users in each. Clicking a network's Members button allows you to view everyone belong to it, allowing you to easily connect with others you already share a commonality with.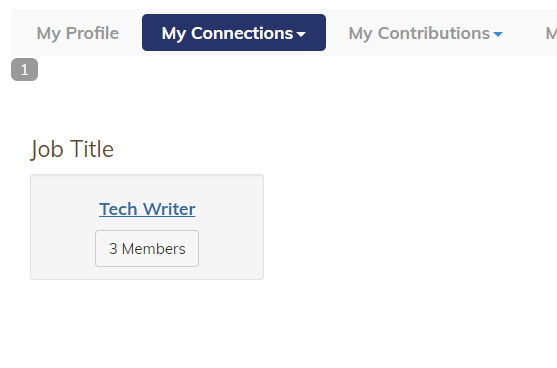 Communities
This page lists each community you belong to. Here, you can:
click a community's name to access it,
click the Discussions, Libraries, and Members button to the right to quickly access that content for one of your communities,
and click Explore All Communities to see if there are other communities out there you'd like to join.

Following
This page lists all of the content you've followed across your community, providing a one-stop shop for you to quickly jump to the content you're interested in.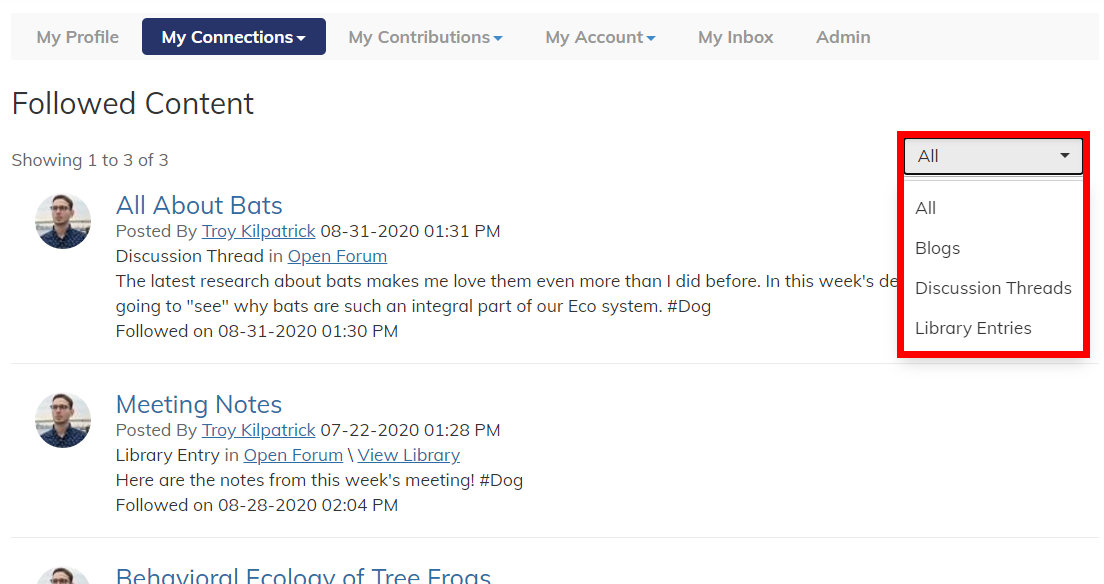 See Follow Content to learn more.
Mentoring Relationships
NOTE: An additional My Connections page, Mentoring Relationships, is available to enrolled Mentors and Mentees belonging to organizations licensing the Mentor Match module.

This module is only available to Community, Community Plus and Community Enterprise customers.
This page enables you to keep track of your activity in your organization's mentoring program. View and manage requests from individuals who would like to have you as a Mentor or Mentee, monitor your active and/or completed mentoring relationships, and access any requests you may have previously declined.