GETTING STARTED
There are a few things you should do to set up and start using your site.
To guide you, we have compiled this series of articles to help you get started!

« Previous Topic | Next Topic »
In this article...
Automation Rules are a versatile tool that can be a "virtual community assistant" by automating time-consuming actions that have to be repeatedly performed across your site. By having some admin tasks automated, Community Managers can focus their time and energy on their most important responsibility: Increasing member engagement.
IMPORTANT: The Community Name and Community Manager's Email Address must be specified on the Automation Rules Settings page before working with Automation Rules. If either of these values is missing, you'll get an error prompt on the Automation Rules page.


Tasks that can be automated
Sending targeted emails to groups of users based on a set of criteria
Giving Ribbons to users
Adding users to Higher Logic-managed communities
Adding Higher Logic-managed Demographics to user profiles
Adding users to Higher Logic-managed Security Groups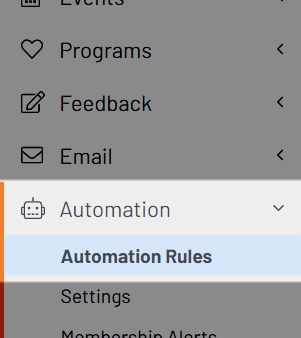 Watch the video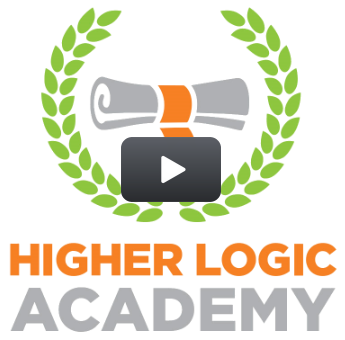 Create & manage Automation Rules
Automation Rules are created and managed on a dedicated Automation Rules page in the Admin interface: Automation > Automation Rules.
NOTE: Creating an Automation Rule can be a complex process because Automation Rules are highly customizable and unique to each site.
The Automation Rules page lists the default Automation Rules as well as the custom Rules that were created by your account's Super Admins. You can manage the list of Rules to display (via filters above the list) and manage each Rule via its Edit and dropdown options (in the Action column).
TIP: Our best practice Automation Rules are automatically populated in your Rules list and marked with "BP" in the Group column. Super Admins can use these as a starting point, and only have to make a few simple tweaks, if any, to use them in your community.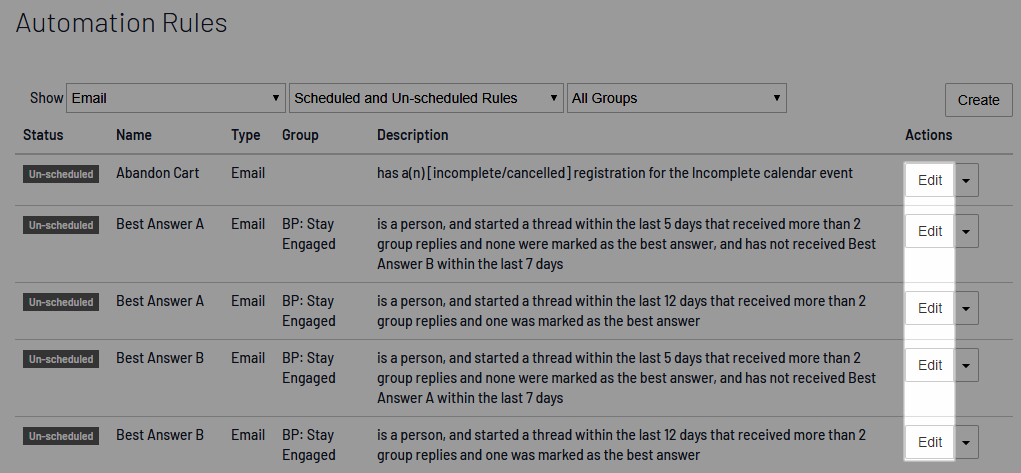 The creation process typically involves selecting and setting a few parameters, such as specifying a group of Contacts who have something in common and the start and end dates for the Rule to run. We've provided a sample Automation Rule that details these steps.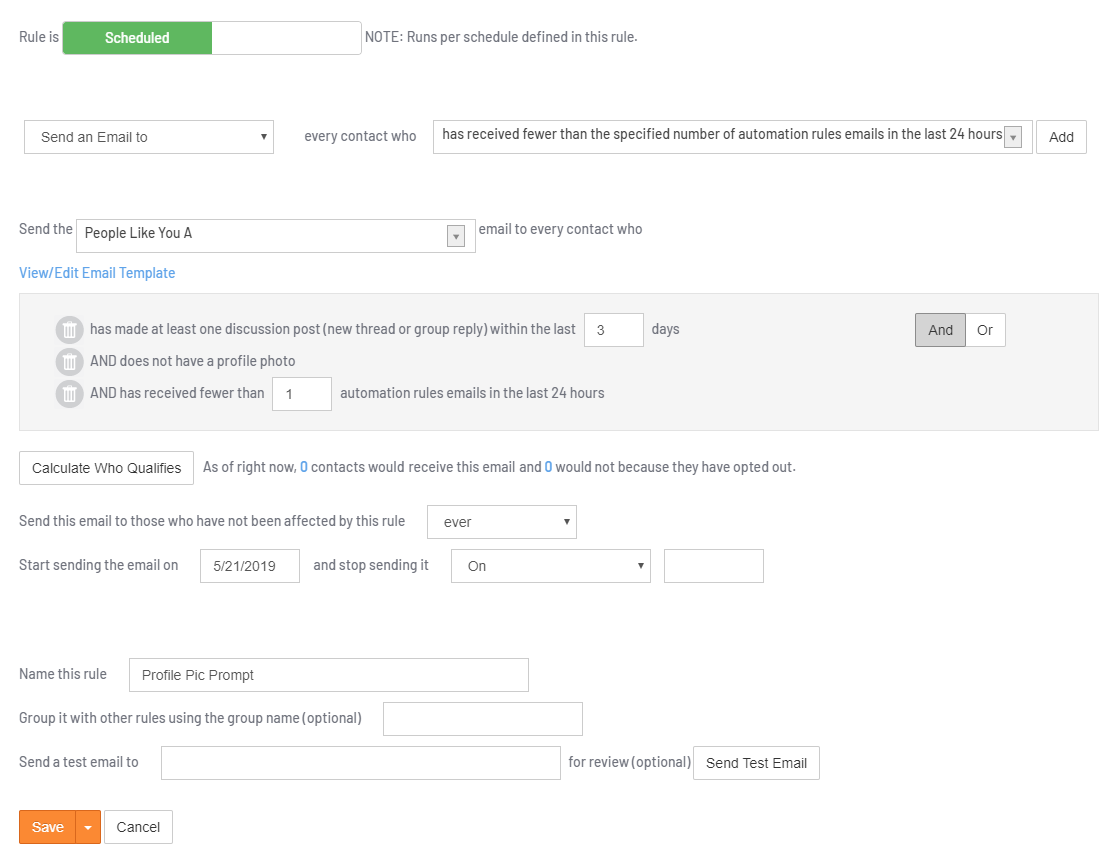 Related articles
Check out the Automation Rules section of our knowledge base to learn more about recommended Automation Rules, default settings, and how to measure the success of your Automation Rules.
===============================================================