Let's walk through how to download the Connected Community mobile app.
On your mobile device, navigate to your platform's App Store (Google Play Store or Apple App Store).
Search for Connected Community.
Download the app.
See Mobile App - Log In to learn how to log in to your Higher Logic Thrive Community (Thrive Community) via the app.
Google Play Store Apple App Store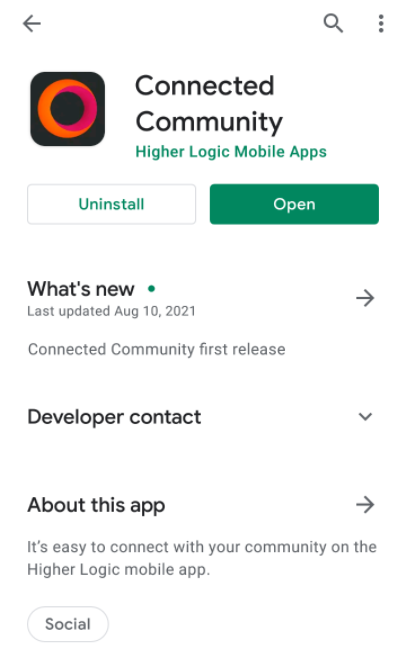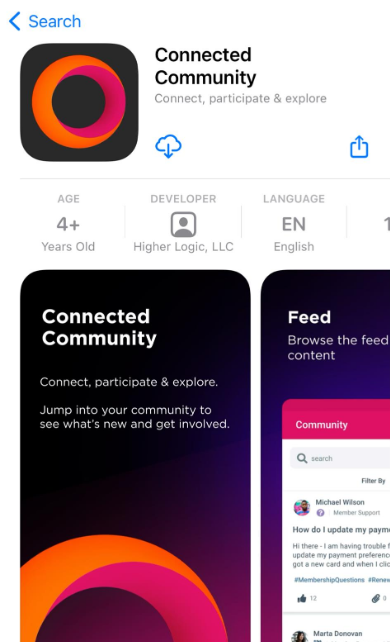 Watch the video
NOTE: This video refers to our mobile app as "HL Connected Community." The name has changed to "Connected Community."

When searching for the app in your applicable app store, be sure to search Connected Community.