The Directory enables you to search for and find other users. It's similar to your site search, but instead of searching for content you're searching for people. This is accomplished via simple criteria (e.g., first name, last name, and email address) or more advanced criteria (e.g., location, community, and account-specific demographics).
The ultimate goal of using the Directory is accessing user profiles, and it can most simply be explained as the interface through which users' profiles are searched.
User Profiles
A user's profile pages include general information about them, such as name, biography, contact details, education, and potentially custom demographics that are unique to your site; this is the content that is queried when searching via the Directory.
Watch the video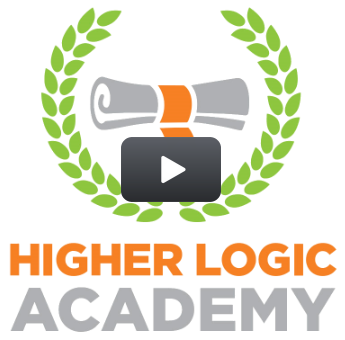 Directory options
By default, you can access the Directory from your site's main Navigation Bar. Depending on your Higher Logic configuration, up to four Directories are available, and while the Member Directory is the default Directory you'll use to search for someone, the other three allow you to search for specific types of users. For example, the Expert Directory searches all user Expert profiles, the Mentoring Directories search all user Mentor/Mentee profiles.
NOTE: The Expert Directory and Mentoring Directories are available only if your organization licenses the optional Expert Directory and Mentor Match modules.
Related articles