The Member Directory is the main user-focused search feature for your members. The site search makes it easier for you to find content; whereas this search is the quickest way to find people.
NOTE: The Member Directory search works like most standard searches, so the articles in this section will call out only atypical search behaviors.
Overview
By default, the Member Directory search has two tabs:
Search - This is the default, primary search that is available to all users.
Find Anyone (Admin) - This tab is exclusive to Super Admins; the main difference between this and the Search tab is it allows Super Admins to locate users who do not have IsMember permissions. If you're not familiar with IsMember permissions or Security Groups, check out Understand Security Groups to learn more.
Each tab includes several main search fields. Specify a value in one or more fields and click Find Members...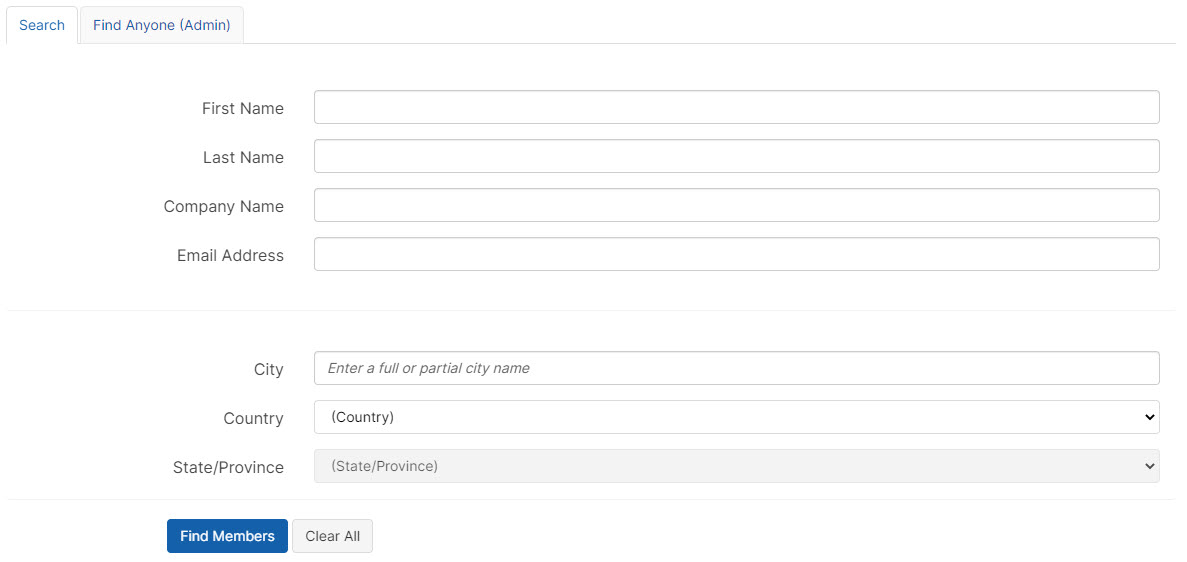 ...the results display in the lower part of the page.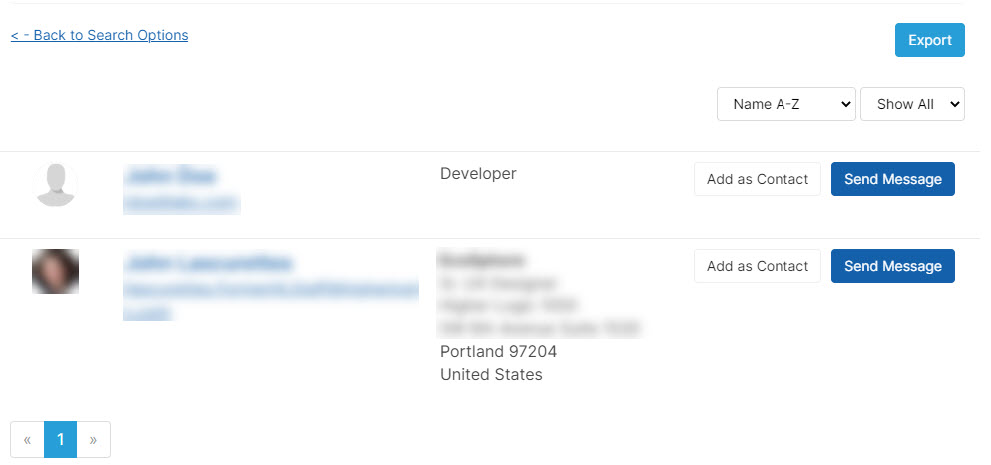 Notes
When using the Member Directory to find other users, keep in mind the following:
Your Higher Logic site is customizable. Therefore, in your site, the search results could be configured to display on a new page rather than in the lower part of the main search page.
The State/Province field will be enabled only when:
a Country has been chosen and
that Country has state/provincial territories (such as in the U.S., Australia, and Canada); in this case, the State/Province field then auto-populates with the appropriate list of territories, ensuring that only a valid territory can be chosen.
Watch the video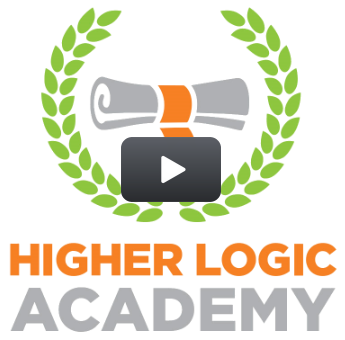 TIP: Check out the Higher Logic Academy Paths page for product- and role-specific videos!
Additional Directories
In addition to the default design of the Member Directory, you can:
Add custom tabs to your Member Directory search page in order to create a custom search page that is dedicated to a defined group of users, and/or
License either or both of the optional modules, Experts Directory and Mentor Match, each of which automatically adds its own dedicated Directory (which gets added to the Directory dropdown menu). These directories search for users whose profiles indicate their involvement in the expert/speaker and/or mentoring program.
Unable to find a user
It is possible for users to not be "found" when searching. There are two likely reasons for this:
The user is not included in a Security Group granting IsMember permissions.
If this is the case and you're a Super Admin, search for the user on the Find Anyone (Admin) tab.
The user has opted to hide their profile from Member Directory searches.
How to hide yourself in the Member Directory
Each user can self-manage this from their profile (on the My Account > Privacy Settings page) by toggling the "member directory and community rosters" inclusion setting to No. (Yes is the default setting.)

Let's learn what setting this option to No means from the perspective of admins and non-admin users.
Super Admins can still find these users via the Member Directory and on a community's Members tab (i.e., the "community roster").
These users are hidden to Community Admins via the Member Directory, but not on their community's Members tab (this ensures a Community Admin can always manage their specific members).
These users are hidden from all other non-admin users on both the Member Directory page and community Members tab.
Essentially, users who choose to hide themselves via this setting will still be found by admins but will remain hidden to non-admins.
Search field values
All of the search fields accept the standard alphabetic and numeric values.
The percent symbol ( % ) is a wildcard character
Search results
When your search results display, you can:
access a user's profile,
send a message to a user,
invite a user to become a Contact, and
export the results to a .CSV file or Excel (.XLS) file and save a copy.
These options are described in detail in the articles in this section.
Related articles
See Experts Directory to learn about this optional module that enables you to create a directory that is dedicated to event speakers and subject-matter experts, based on the optional Expert Profile.
See Search for Mentors and Mentees to learn about the dedicated Mentor Directory.