If your site is experiencing issues and you have verified that the cause is not in your environment, visit the Higher Logic Product Status page.
On this page, you can see the current status of our products.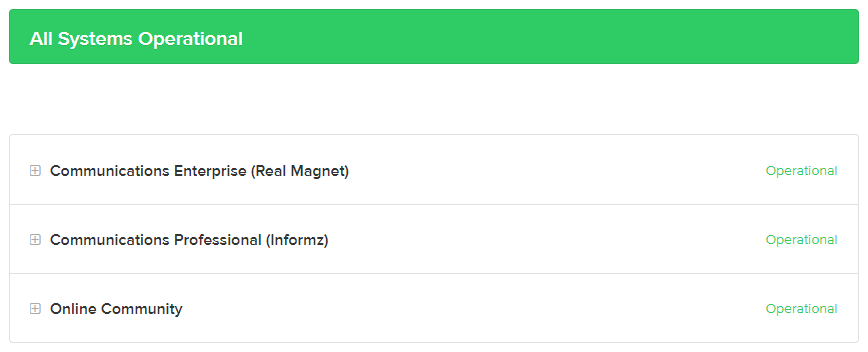 The status to the right of the product name reflects the status of the most degraded component or service of the product.
Click a product name to expand the field and see the list of product components and services and the current status of each.
If there is an issue, rest assured that we are investigating it, working to correct it, and will provide updates and information on this page as quickly as possible.
TIP: You can subscribe to be automatically notified when there are updates (e.g., new incidents, resolved incidents) to this page; refer to Subscribe to updates, below.
Past Incidents
The Past Incidents section provides a chronological, daily "status report."

Below the list, click Incident History to access the Incident History page.
Incident History
The page displays a three-month history, starting with the current month.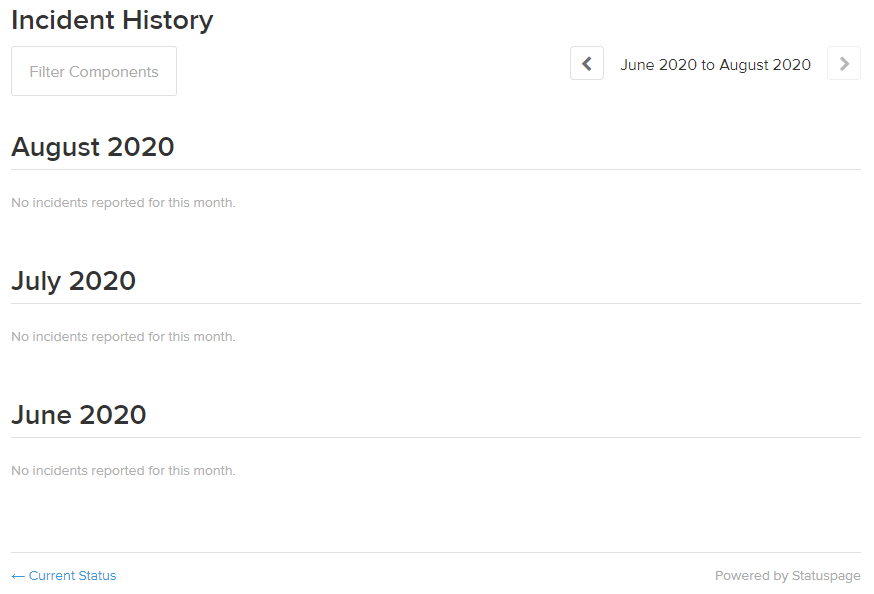 Use the month toggle in the upper right to navigate in three-month increments.
Click Filter Components to refine the display by product and component, as shown.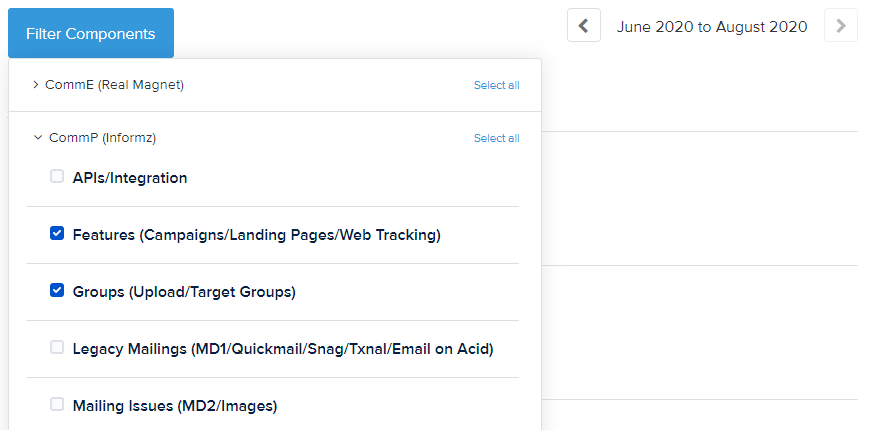 Below the list, click Current Status to return to the main status page.
Subscribe to updates
On the main status page, you can subscribe to get real-time status updates by email, text, or feed.
In the upper right of the page, click SUBSCRIBE TO UPDATES, and then click the:

Envelope icon, specify your email address, and click SUBSCRIBE.
Telephone icon, specify your mobile phone number, and click SUBSCRIBE.
Slack icon and click SUBSCRIBE VIA SLACK.
Conversation bubble icon to visit our support site.
Atom Feed or RSS Feed to open a new tab that contains the feed code.
X to close the dialog.