Keeping your Target Groups organized makes it easier to use and find them. With this in mind, it's a best practice to occasionally evaluate your Target Groups to see if any "housekeeping" is necessary.
NOTE: Target Groups are organized in folders.
This article describes how to navigate your folders to view, work with, and manage your Target Groups.
To access your Target Groups:
Access the Admin interface.
Navigate to Contacts > Groups.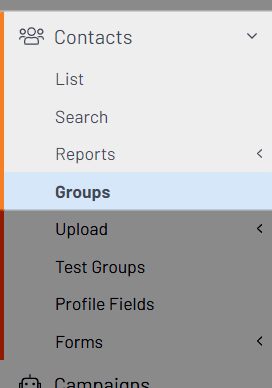 Step 1 - Add columns
Ensure two data columns are added in the list view.
Click Columns.
Add the columns Folder Name and Last Used Date by clicking on the plus sign

+

to the right of the column name.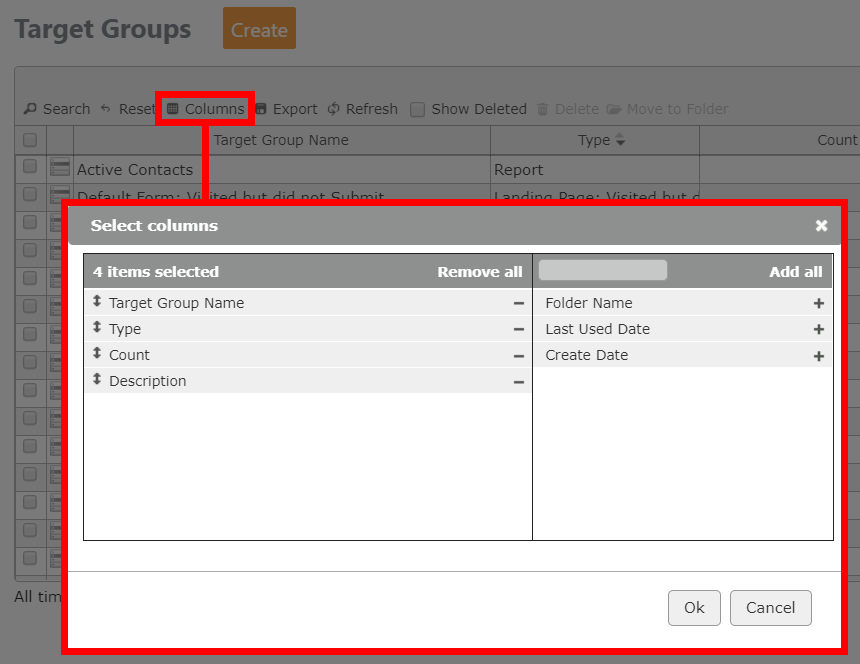 Step 2 - Open all folders
Now, you're ready to look at your folders. By default, the Main Folder is displayed, which is likely limiting the Target Groups shown.
Click anywhere in the folder menu, located at the top right.
Scroll to the top in the menu and select All Folders.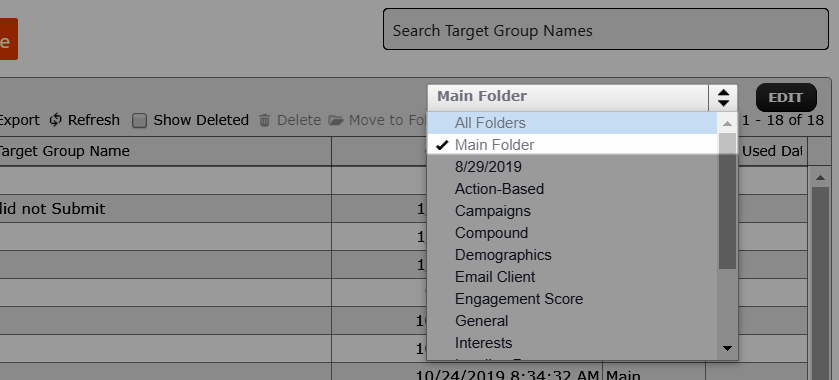 Step 3 - Sort the list of Target Groups
Because you're now viewing ALL of your Target Groups in the list, you may need sort it so you can work on one set of Target Groups at a time. You can do that by clicking a column header to switch between ascending (A to Z) and descending (Z to A) sort orders.
Click a column header to sort on that column.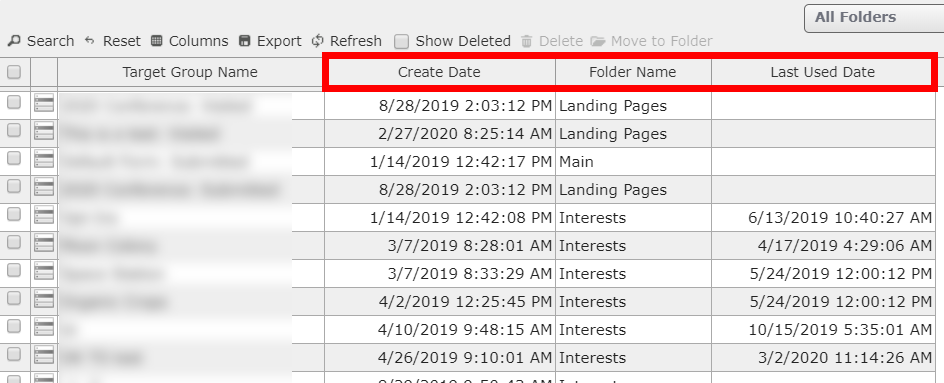 Step 4 - Remove unused Target Groups
Once you've identified those Target Groups you no longer need, it's time to delete them.
You can delete one or more Target Groups by checking their boxes to the left.
Click Delete.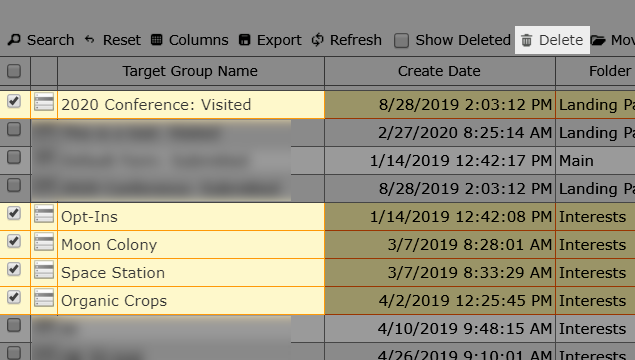 NOTE: Remember, Target Groups only compile contact information, they do not store it directly. In other words, if you delete a Target Group, you'll still preserve all subscriber information associated to it.
Validation
Target Groups currently in use cannot be deleted.
Certain Target Group types cannot be delete, such as General and Marketing Compound.
When deleting in bulk, ALL Target Groups without validation issues are immediately deleted, while those with validation issues are listed in a pop-up, along with any reasons.
Related articles