Ideation is a great way to consolidate ideas-based submissions in your community, while also isolating those ideas so that they don't get "lost" with discussions and blogs.
Use the Ideation report to:
see a list of your community's ideas, along with their descriptions;
filter ideas by their status and/or Category;
see who is submitting ideas and when;
see who updated a submitted idea and when;
and see how the community is reacting to an idea (with "voting" and comment counts).
Access the Ideation report
In the Admin Toolbar, click Admin.

Navigate to Feedback > Ideation > Reports.
Click View Report.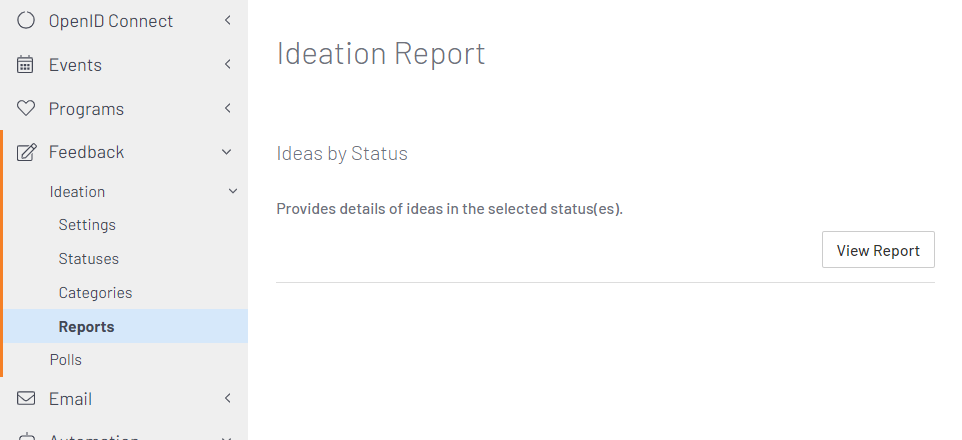 Available report
TIP: If the value in a column is blue text/number, it is a link. Click the link to, for example, view details, visit a member profile, read a blog, or go to a community.
Report
Description
Ideas by Status
Lists each idea with its description and:

who created it and when
who updated it and when
whether it's been deleted and when
its status and category
"voting" counts

NOTE: The Status and Category selection dropdowns are required.
Some Admin reports include "unique" values. To learn more, see Understand unique values.
Report management options
There are several options at the top of each report that you can use to navigate, refresh, and export its data.
Some reports feature additional options, such as filtering data via date ranges or choosing specific items to report on (e.g., a specific Automation Rule or community).

All of the available options are described in Admin Reports.
Unique IDs
You can surface an additional attribute for all ideas: Unique IDs. These make it easier to report on and track ideas across your community.
Unique IDs are not enabled by default, and must be turned on manually. To do so:
In the Admin Toolbar, click Edit Navigation to access the CMS.
Locate and edit your community's Idea Details page. (This is its default name; it may be different in your community.)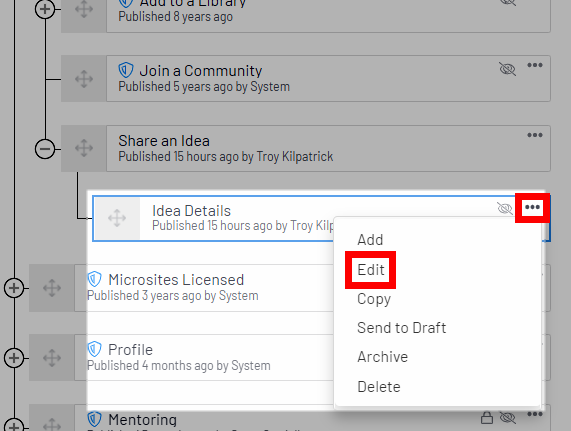 Click to select the Idea Details widget, followed by Edit (the pencil/paper icon).
Click the Show Unique ID toggle to enable it.
Click Save.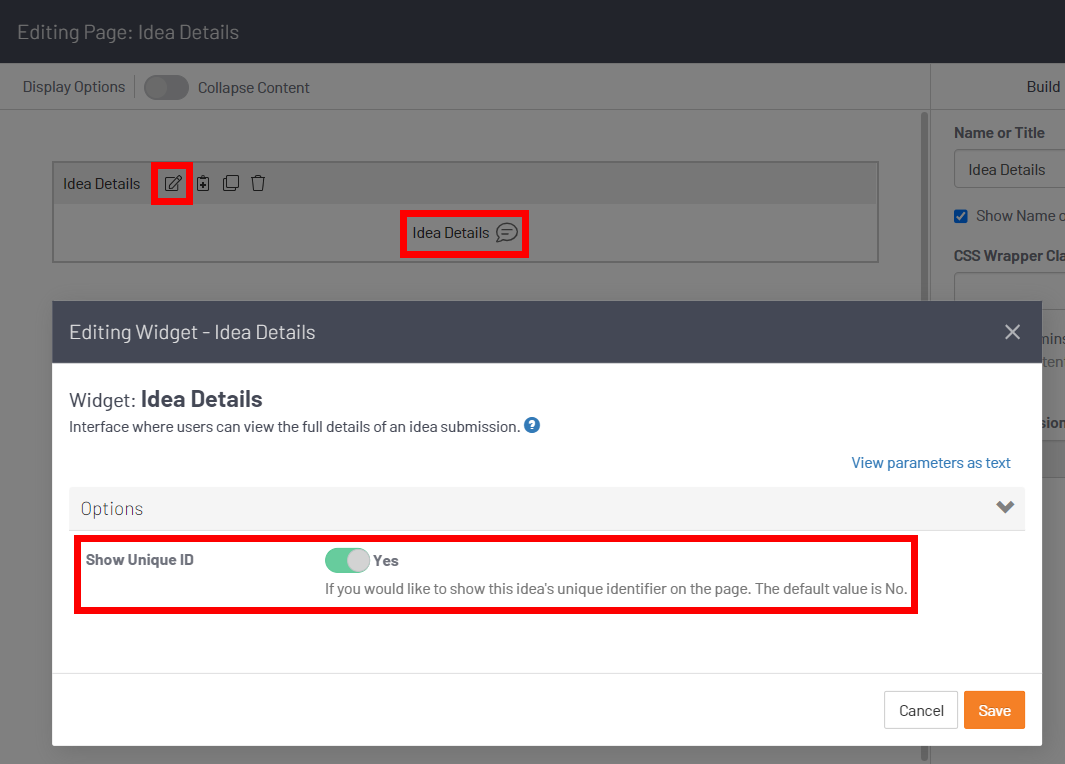 View Unique IDs
Once enabled, you can view an idea's Unique ID on its details page (the page that displays upon selecting an idea).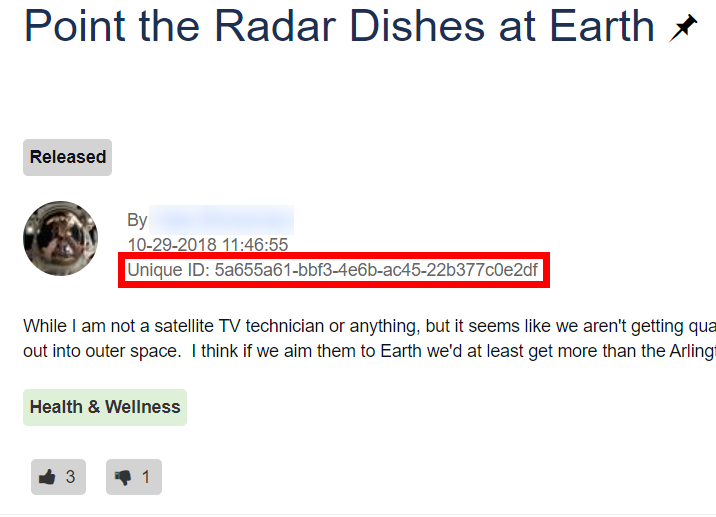 Related articles