This article details a current Known Issue. When the issue is resolved, the article will be archived.
TIP: See Known Issue Descriptions & Targets for Resolution for information about how Higher Logic classifies issues and the associated target-resolution times.
Description
Admins are unable to find users to add to Higher Logic-managed communities (on the Settings > Members page). For example, if we wanted to add "Kevin Higgins" to a community:
Searching for "kevin" only returns the first 10 individuals named "Kevin." If Kevin Higgins isn't in that list of 10 returned results, we're unable to add him.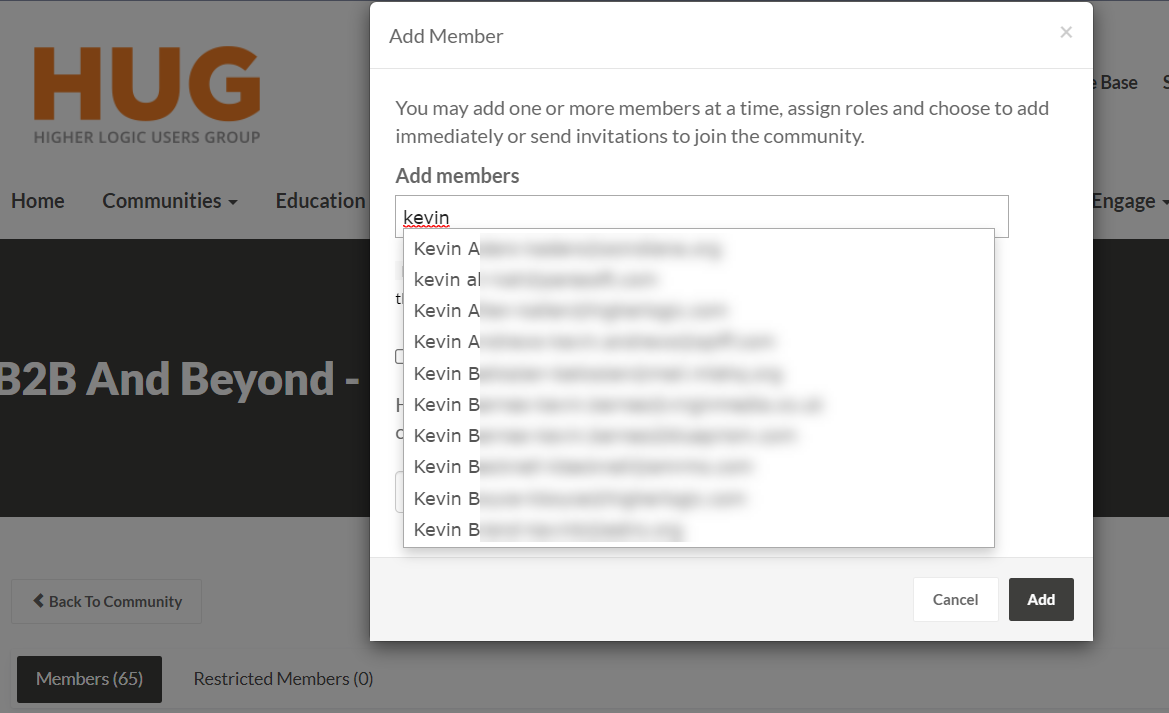 In addition, searching "kevin h" and "kevin higgins" to narrow the results returns no results at all.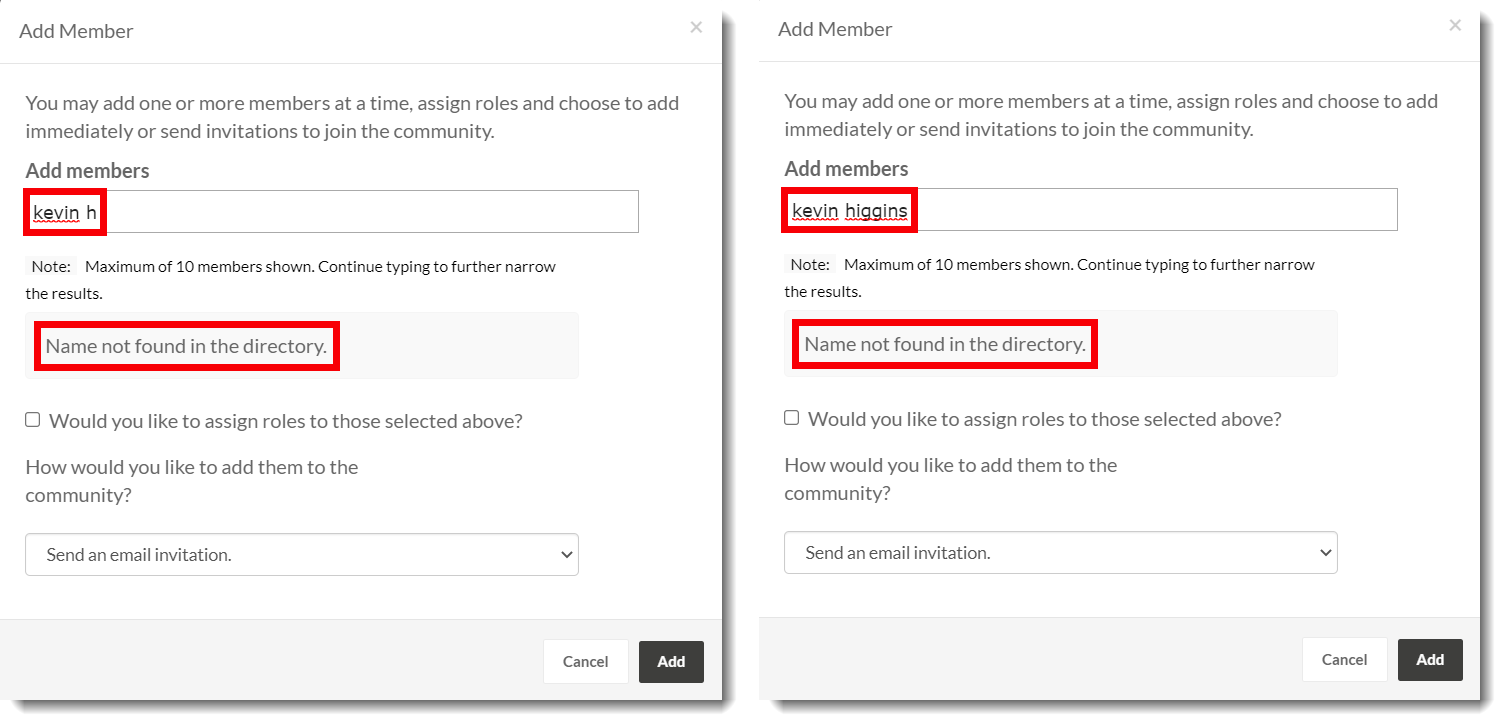 Workaround
There are two workarounds:
Search for the user via their email address.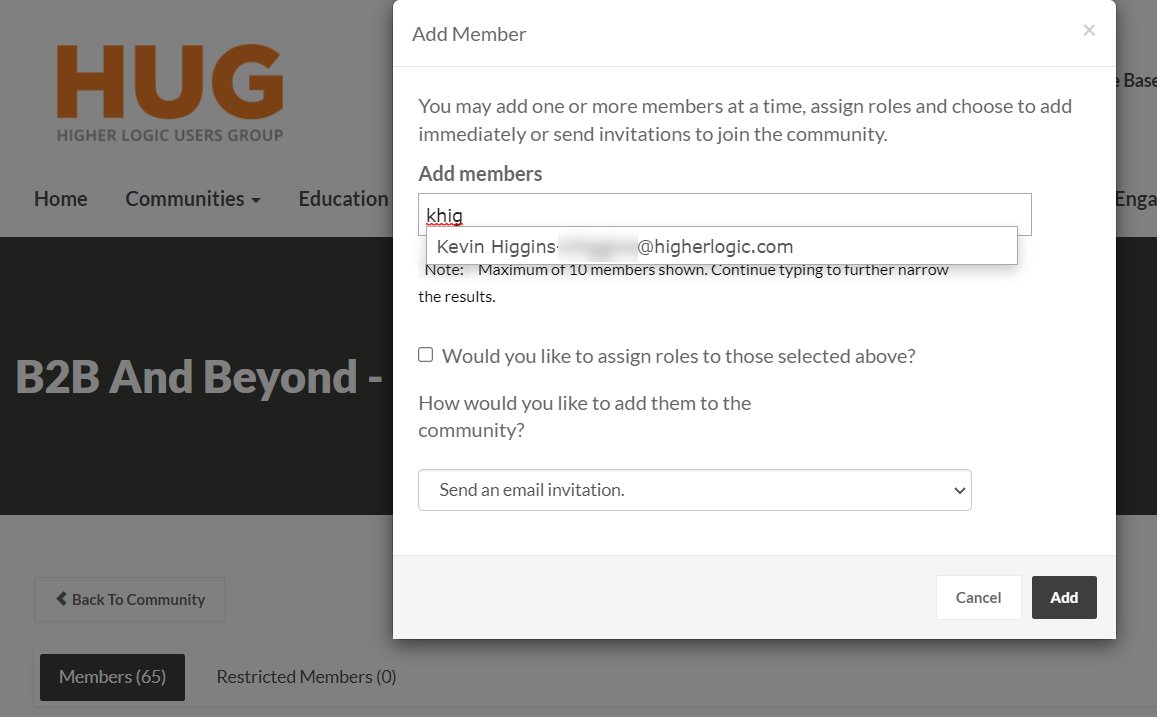 If you don't know the user's email address, you can also add users on the Settings > Add or Invite Others page.



On the Invite Others tab, a total of 100 search results is possible. You can filter the list by adding the first letter of the user's last name or the whole last name.



Resolution
Severity: Minor
Resolution: No target timeline.
Reference ID: 5342