This article details a current Known Issue. When the issue is resolved, the article will be archived.
TIP: See Known Issue Descriptions & Targets for Resolution for information about how Higher Logic classifies issues and the associated target-resolution times.
Description
Admins are unable to search for community members by their full names (on the Settings > Members page).
For example, if we search for "kevin higgins" in a community that he is a member of, we don't get any results.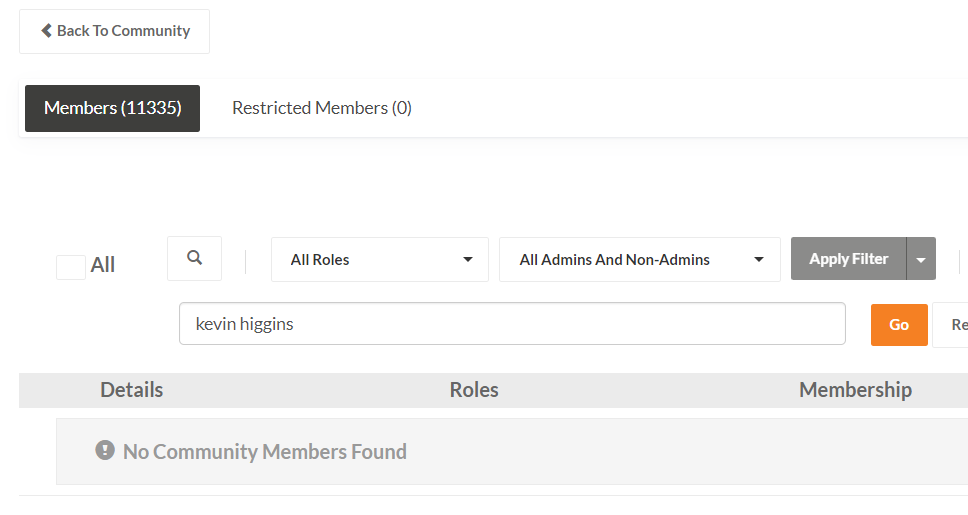 Workaround
There are two workarounds:
Search for the user only by their first name.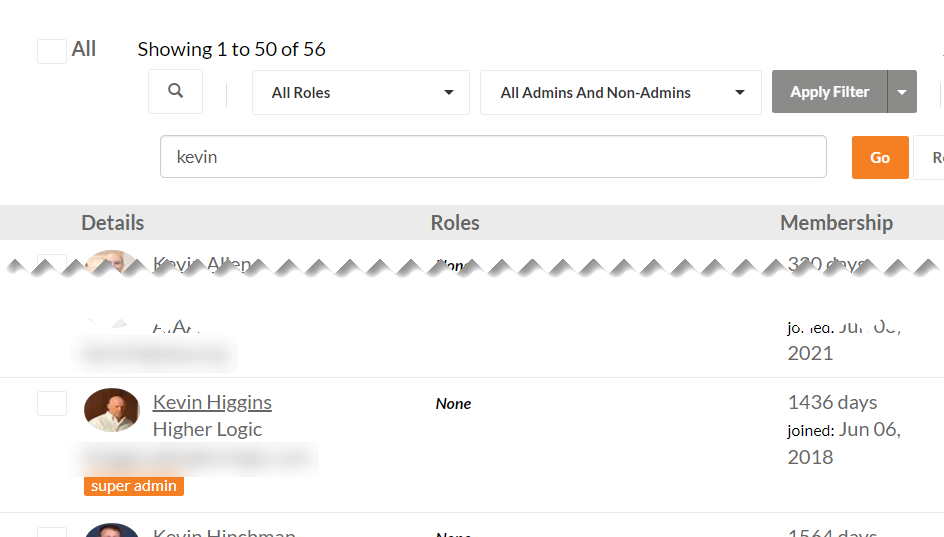 Search for the user only by their last name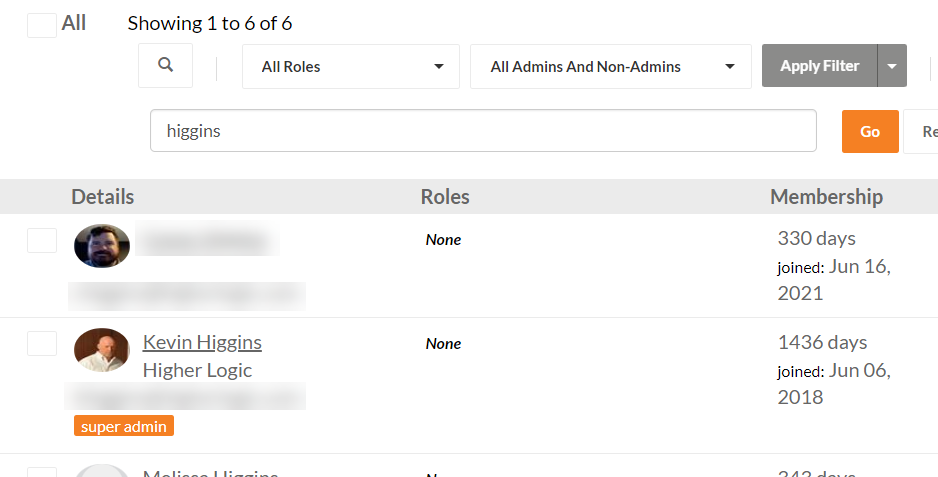 Resolution
Severity: Minor
Resolution: No target timeline.
Reference ID: 4961