This article details a current Known Issue. When the issue is resolved, the article will be archived.
TIP: See Known Issue Descriptions & Targets for Resolution for information about how Higher Logic classifies issues and the associated target-resolution times.
Description
While on the Workspace tab of a community, you cannot edit your email notification setting via the Settings menu: when clicking the Email Notifications dropdown, the Settings menu closes.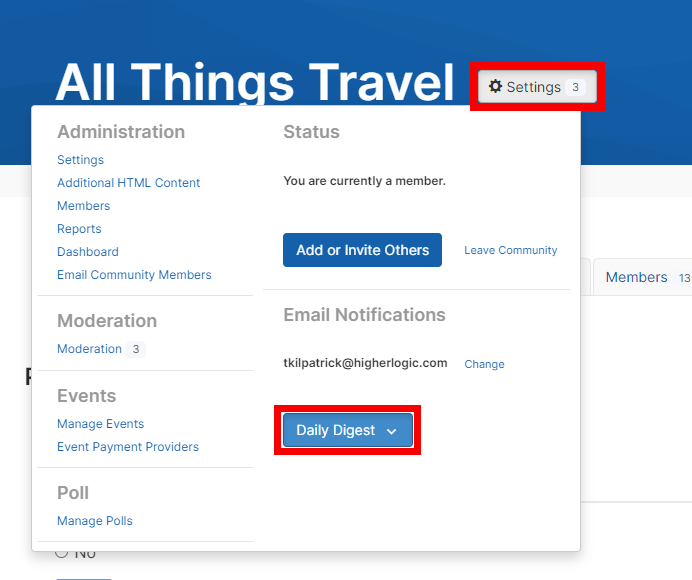 Workaround
There are two workarounds:
First, navigate to any other tab in the community (e.g., Community Home, Discussion, Library, etc.) and then follow the same steps as above to change it.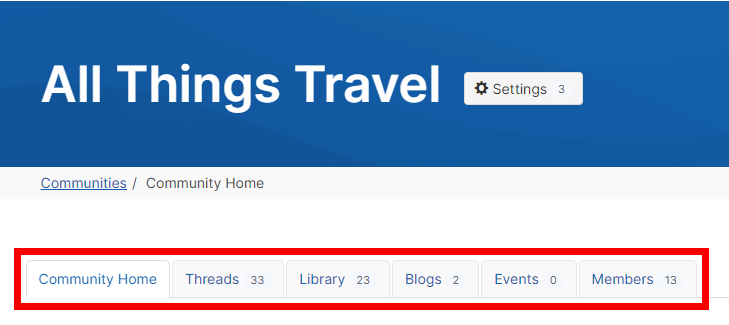 Alternatively, you can navigate to your Profile > My Account > Community Notifications page and update your notification setting there.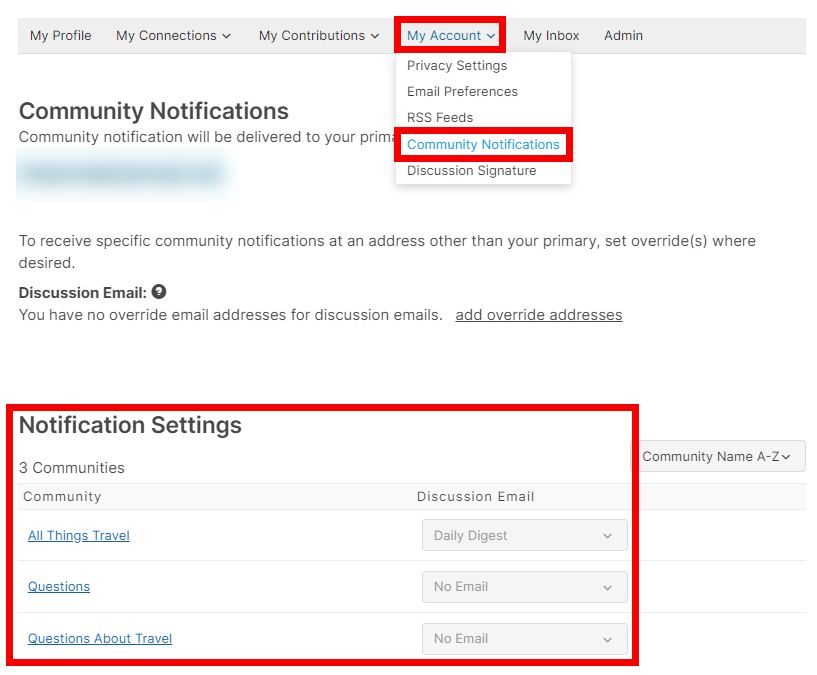 Resolution
Severity: Minor
Resolution: No target timeline.
Reference ID: 5394