The reporting suite in Higher Logic Thrive Marketing Professional (Thrive Marketing Professional) is robust. A few clicks opens a world of mailing data at your fingertips. Every open, click, forward, etc. is tracked in Thrive Marketing Professional, and by carefully reviewing this data, you can gather key insights about your audience and their reactions to specific mailings.
Let's take a look at two important reports.
Mailing Activity Report
If there's only one report to know about in Thrive Marketing Professional, it's the Mailing Activity Report. Every time you send a mailing, Thrive Marketing Professional creates a corresponding report with the metrics for that mailing. While you may be eager to see things right away, try to let 24-48 hours elapse before reviewing a report. This gives enough time for most subscribers to have a chance to interact with the mailing.
NOTE: Remember, Mailing Activity Reports are specific to individual mailings.
To access a specific mailing's activity report:
Hover over the Menu icon to the left of the desired mailing.
Select Report from the resulting list.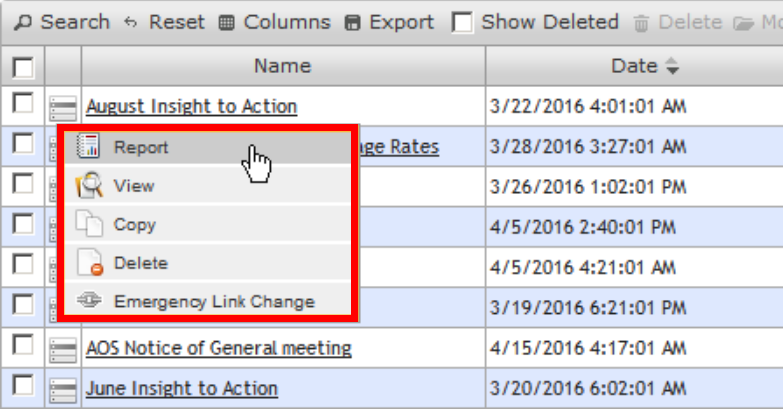 The following tabs are available in each report: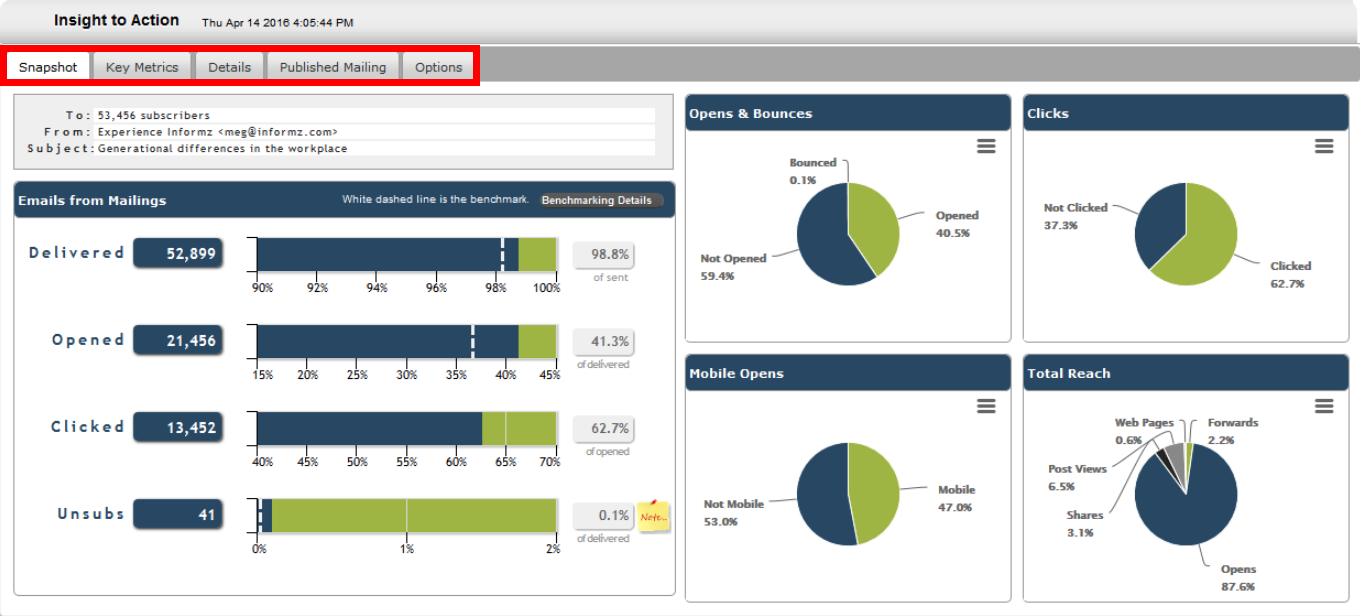 Snapshot - A high-level view of all major benchmarks and statistics.
Key Metrics - Any key statistics regarding your mailings.
Details - Granular details about many different reporting options ranging from deliveries to open rate to web tracking, etc.
Published Mailing - A view of the published mailing along with a heat map that lets you view the mailing locations that had the most user-interactions (links, etc.).
Options - Shows the meta-data associated with the mailing (subject, dates, addresses, etc.).
Mailing Summary Report
While Mailing Activity Reports give you a good look into individual mailings, sometimes you want a birds-eye view of everything. This is where the Mailing Summary Report comes into play. This report offers a view of all your mailings in one convenient, searchable package.
To access it:
Navigate to Mailings > Mailing Summary Report.
If you would like to narrow your summary results, use the Filter Mailings options. You can include or exclude mailings as necessary.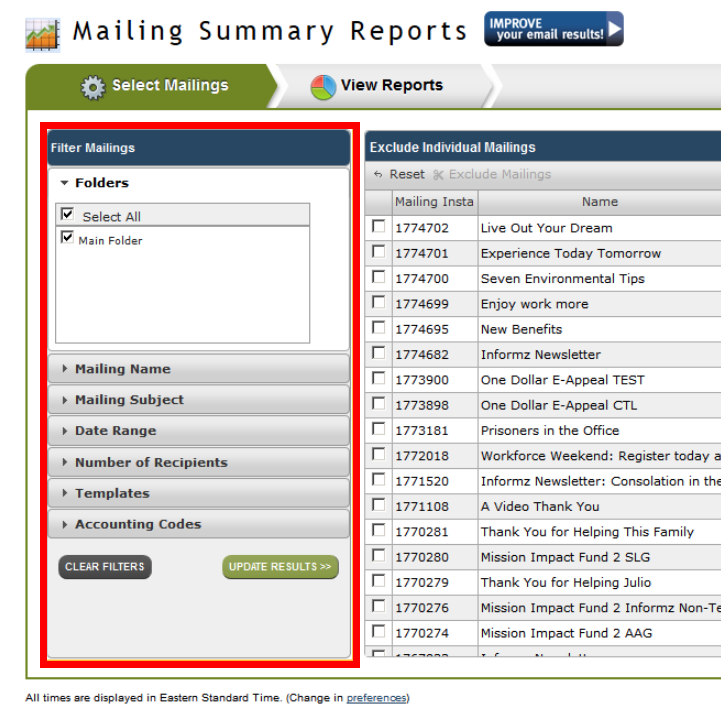 Click View Reports to view the summary details for your chosen mailings.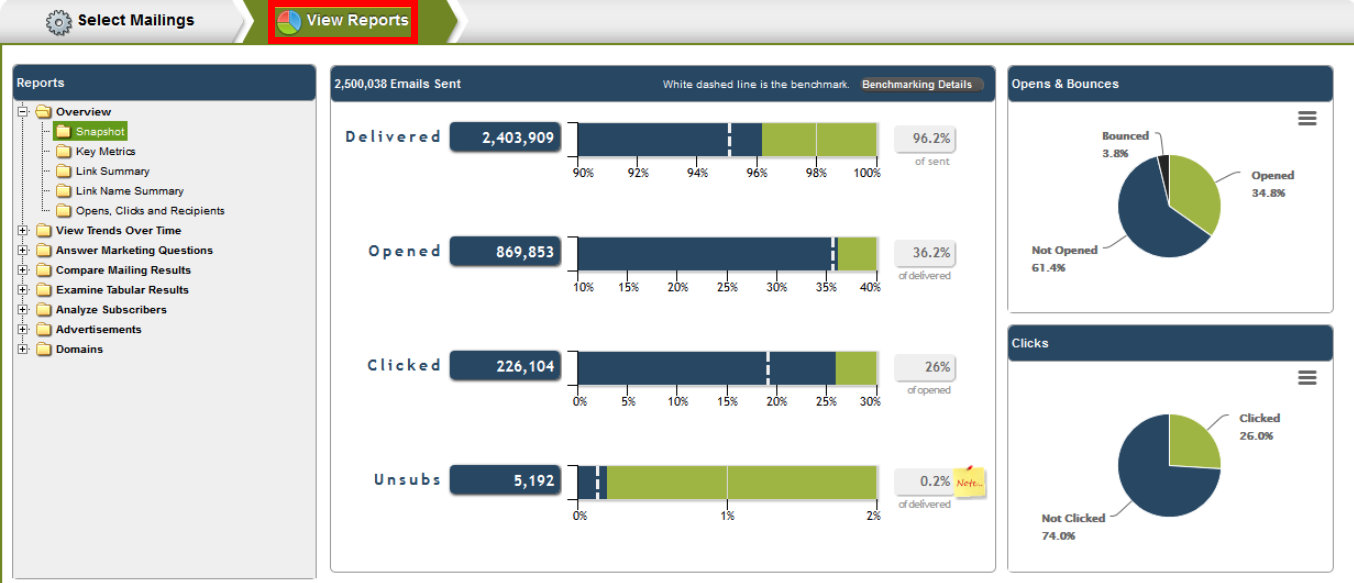 Remember...
Reporting is one of Thrive Marketing Professional's most powerful features, and this article only scratches the surface of what you can find. Always feel free to take a look at the finer details of reports - they provide you insights that you might otherwise be unable to discern. Additionally, check out the Support Center to learn even more about reporting.