Landing Pages provide a way to create custom input forms, unsubscribe forms, and content landing pages. Using the system's design-friendly editor, Admins can easily customize the look and style of landing pages.
Before creating your landing page, take a look at the Landing Pages Best Practices.
Watch the video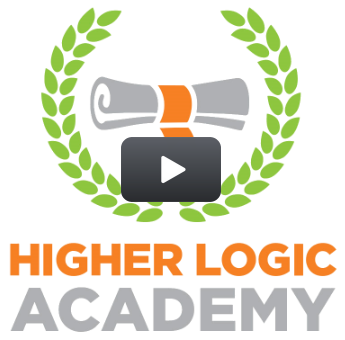 Landing Page types
There are several types of landing pages available for different needs. These are available to all customers.

Form - A landing page that can collect and update new and existing subscriber data.
Content Only - A static-content landing page that can contain text, images, and links. You cannot collect data with this form.
Unsubscribe Form - A landing page that is exclusively intended to let subscribers unsubscribe from mailings. It includes an area for the unsubscribe email and can include a reason list.
Custom - Select a user-created landing page template.
Choose a Landing Page Template
See Landing Page Templates to learn more about Landing Page templates.
Navigate to Landing Pages.
Click Create.
The Landing Page Template Gallery opens.
Click the tab for the type of landing page form you want.
Use the left and right arrows to navigate among the templates. Click a template to use as the basis for your landing page form.
Click Save. You will be prompted for the following information:
Name - The landing page name for your account.
Filename - An HTML page name (invalid characters will be replaced with underscores).
Landing Page Folder
Target Group Folder (for automatically generated target groups)
Description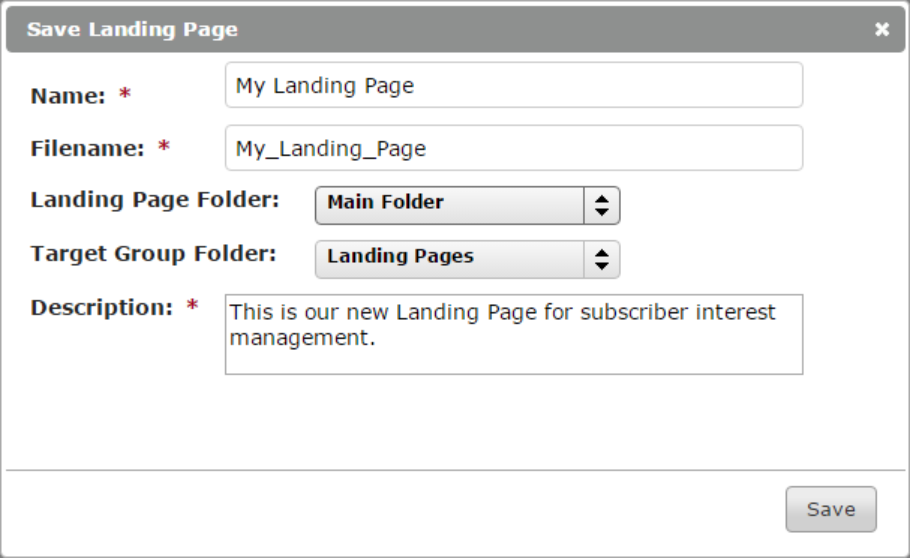 NOTE: You will only receive the Save Landing Page pop-up the first time you click Save. To access this pop-up in the future, click the Settings icon.


Click Save to finish.
An effective Landing Page
The image below is that of a landing page that has just been designed.
1. A brief, descriptive title that tells subscribers the purpose of the form.
2. A brief instructional message.
3. The subscriber options presented clearly and concisely.
4. A reminder about actions.