As you employ your email marketing strategies, you'll inevitably want to understand the high-level metrics from your mailings. This is the purpose of the Mailing Summary Report (MSR): It's a birds-eye view of all of your mailings in one searchable package.
TIP: Also check out the Mailing Activity Report for metrics specific to each mailing.
Access the Mailing Summary Report
New Admin Experience
Navigate to Messages > Reports > Message Summary Reports.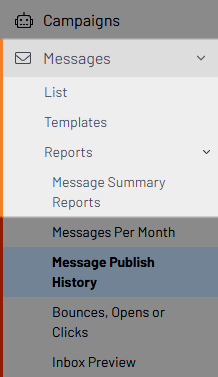 Classic admin interface
Navigate to Mailings > Reports > Mailing Summary Report.
MSR filters
If you want to narrow your summary report results, use the Filter Mailings options on the Select Mailings tab. There are several ways to filter the MSR.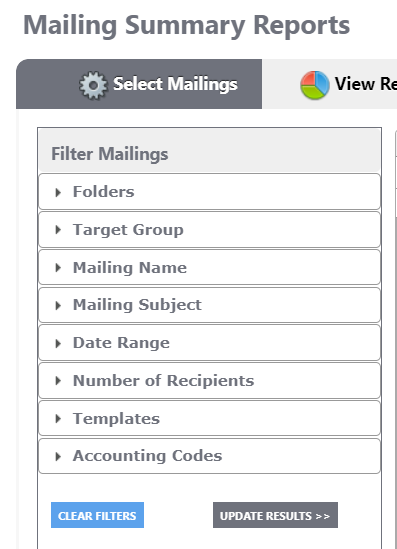 Accounts - Select the parent and/or child accounts to use.
Folders - Select the folder where the mailings reside.
Target Group - Narrow your results to mailings sent to a target group.
Mailing Name - Narrow your results by mailing Name.
Mailing Subject - Narrow your results by mailing Subject.
Date Range - Select mailings in a specified date range.
Number of Recipients - Use the slider to identify the minimum and maximum number of recipients for a mailing in the results.
Templates - Select one or more templates used to build mailings.
Accounting Codes - Select one or more accounting codes associated with a mailing.
After selecting one or more filters, click Update Results to display the associated mailings to the right. At this point, you can check the boxes in the left column next to each mailing to exclude mailings from the results, if needed.

With the mailings you want to view metrics for defined, click the View Reports tab at the top.
NOTE: See Mailing Summary Report Results Overview to learn more about these reports.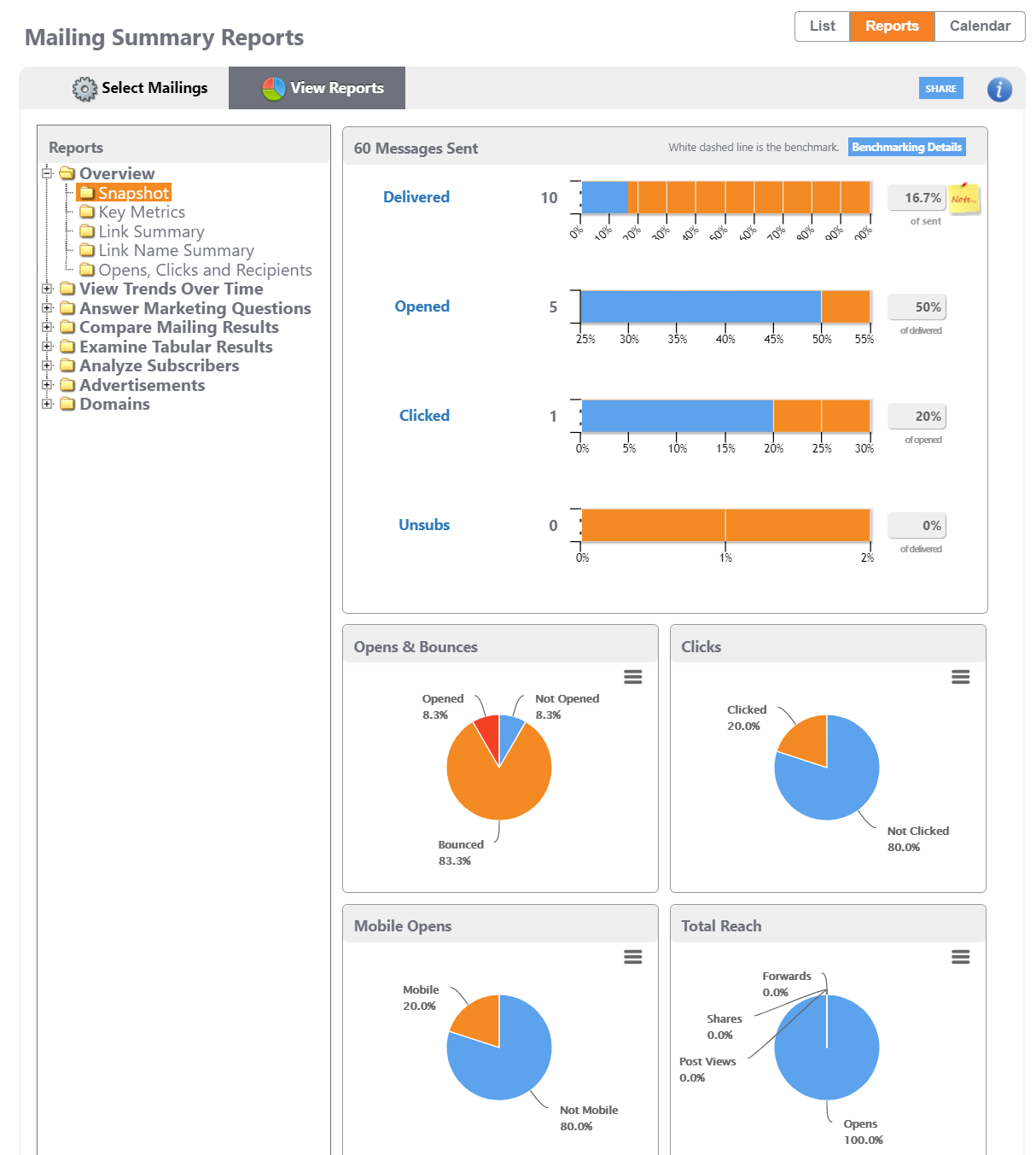 Use the MSR to compare your mailings
The MSR is especially useful when you want to see the net results of several mailings with a common feature. For example, if you have been sending two mailings — each with a unique template — to the same target group, you can use the various criteria to get results that will help you to better understand how subscribers interacted with one mailing versus the other based on the mailing's template.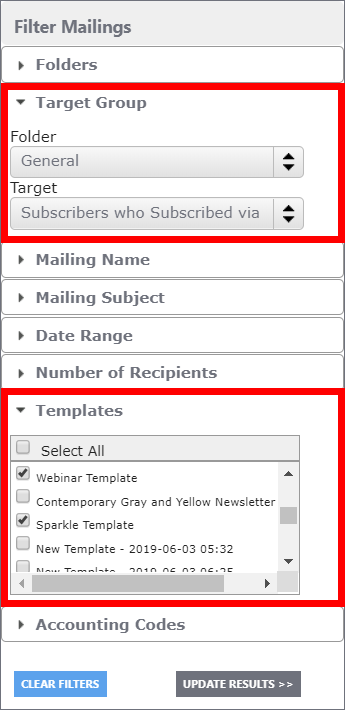 Additionally, using the various reports on the View Reports tab, you can dive deeper into the information and get a granular feel for how each metric affects your mailings.