Super Admins can run a variety of reports to generate data about the activity across their entire Higher Logic Community (Community) site. This article provides:
information on the report-management options to help you get the most from your reports,
guidance on navigating multi-page reports, and
a list of links to reports-based articles.
TIP: We recommend bookmarking this article as a quick reference to Community reports.
Watch the video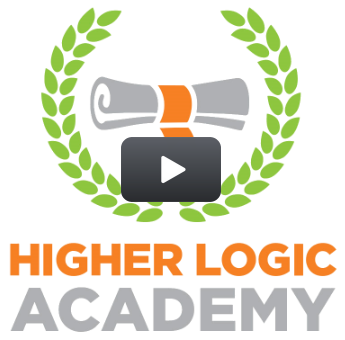 Report management options
While some reports may include additional options, most share a general suite of tools. Let's take a look at these tools so you can better understand how to get the data you need from the reports you run.

Common report options
At the top of every report you'll find options allowing you to navigate, search, refresh, and export the data.

PAGE NAVIGATION

- If the report has a lot of data, it will be spread across multiple pages. Click < and > to move forward/backward one page; click |< and >| to skip to the last/first page. You can also type a number in the text field and press Enter to jump to that page.
GO BACK - Many reports have hyperlinked data you can click to "dig deeper" into the report. When viewing a deeper level, click this icon to return to the "parent report" (or go up a level).
SEARCH - Enter a search term(s) and click Find (or press Enter) to locate that term(s) anywhere in the report. Click Next to look for additional "hits"; continuing to click Next will automatically find results on subsequent report pages (you do not have to manually go to a new page and search again).
EXPORT - Click this dropdown to view the many file types to which you can export the data, including Word, Excel, PDF, PowerPoint, CSV, and more. For reports with multiple pages of data, exporting is an "all or nothing" action: you cannot export just page 2, for example. Also, many reports include hyperlinked data that can be clicked to "dig deeper"; these subsequent levels are not included in the export, and must be exported separately.
REFRESH - At any time, click this icon to ping the database for any new data. Note that if you're on a specific page (e.g., 5 of 10), clicking the Refresh icon will return you to the first page.
Unique report options
Some reports feature additional options, such as filtering data via date ranges or choosing specific items to report on (e.g., a specific Automation Rule or community).

These options are displayed at the top of the report, as shown above. When making updates to these "filters," be sure to click the View Report button to the right to apply them.
Digging deeper into report data
As mentioned previously, many reports have hyperlinked data you can click to "dig deeper." The report below details all of our Community's ribbons, and how many people have obtained each one. In this example, I can click these hyperlinked numbers to view exactly who these people are.
When viewing a deeper level, click this button to return to the "parent report" (or go up a level).
Reports articles links
The table below provides a list of links to reports-based articles.
NOTE: The reports that you can access depend on which Community package you have licensed, as well as which modules, features, and options are enabled in your community site.
Some of the titles in the table link to the same reports article based on where the report is located in the Admin interface. For example, the Impersonation and Mobile App reports are on the Logins report page, so in the table, Impersonation, Logins, and Mobile App link to the same article.