A community's discussion is where its members can post messages to share their thoughts and ideas on a particular topic, ask questions for support, and answer the questions posed by others to offer help and guidance.
Every community comes with an associated discussion, offering its members a place to connect and engage by creating threads; within these threads is where the discussion grows, as other users respond by posting replies. Generally, these discussions are monitored by one or more administrators to ensure they remain on topic and don't contain inaccurate or inappropriate content.
Watch the video
Thread types
By default, a community's discussion allows for one type of post: an Open-ended Discussion, which are posts meant for starting a conversation with fellow members. However, Super Admins can enable another type of post: a Question to be answered (known as Q&A), which, as the name implies, focus posts to specific questions your members have.
We know the need of each community is unique, which is why the thread type(s) available can be configured on a community-by-community basis. For example, perhaps the purpose of one of your communities is to offer members a place to have their questions answered, while another community's members may just want to have conversations with one another; if so, you can enable the thread type that meets each community's need, or offer both.
The thread type(s) a community offers is indicated on the All Communities page, as shown below:
Discussions indicates the community is configured for the Open-ended Discussion thread type only.
Questions indicates the community is configured for the Questions to be answered thread type only.
Threads indicates the community supports both thread types.
TIP: The Discussions and Q&A threads each have their own widget that provides easy access to the latest content. See Best-practice Feed widgets in Widgets - Vehicles for Dynamic Content for more information.
In communities that support both Discussions and Questions, the thread will default to Open-ended Discussion. However, you can categorize your post with the applicable thread type (called "focusing your thread") by selecting it at the top.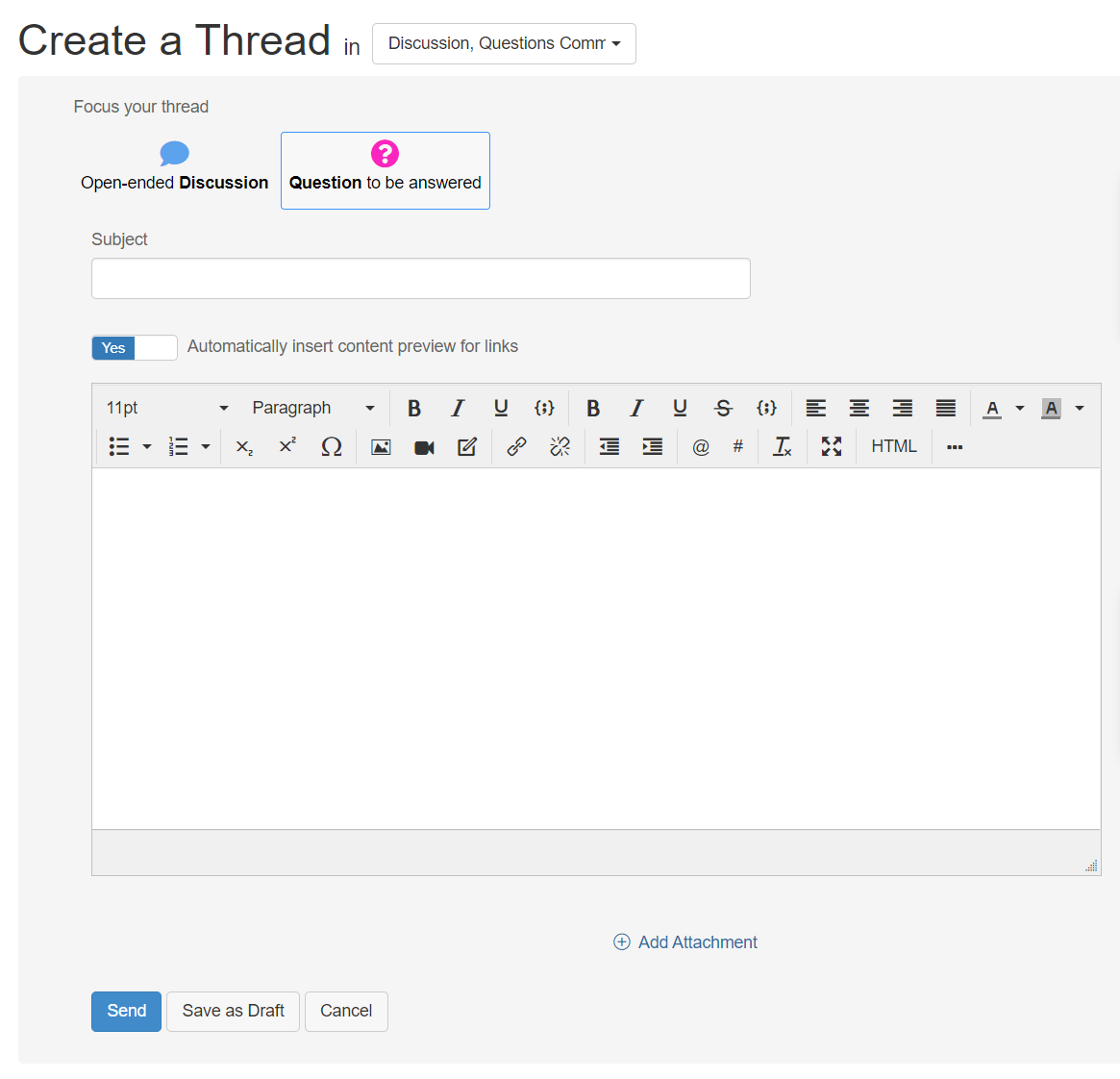 The icon for each thread type carries through to the list page, making it easy to visually identify the type of post at a glance.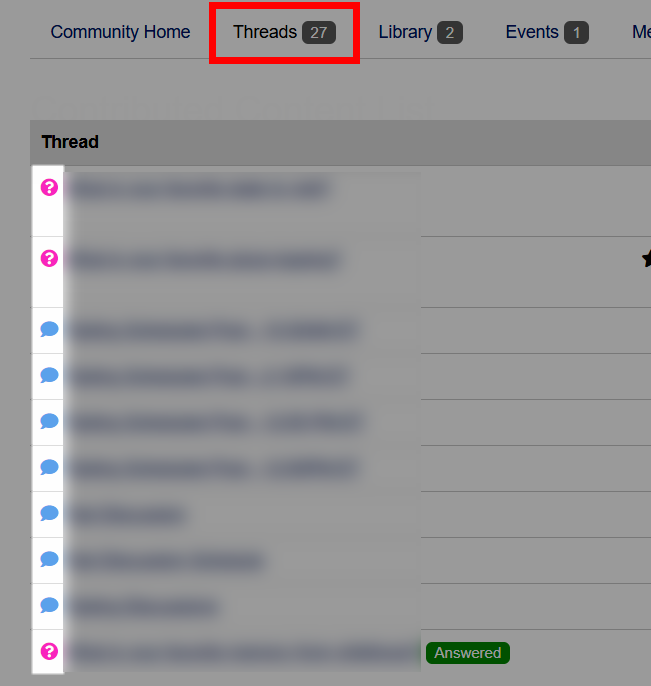 Integration write-backs
If your Thrive Community is associated with a third-party integrated database, some Discussion and Q&A Thread activities in your Community can be written to that database during the standard activity-sync process.
Navigate to Settings > External Content > Activity Sync in the Admin interface in order to manage writeback activities on the Subscriptions tab.
To learn about the activity-sync process, see Member Activity Sync.
Related articles